The real war on women.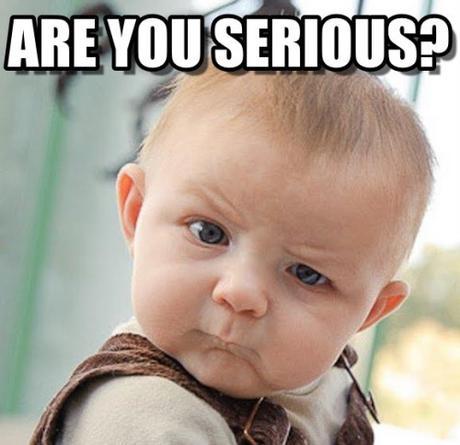 From Daily Mail: An Egyptian lawmaker has insisted women should undergo genital mutilation because the country's men are sexually weak – and cannot meet increased demand in the bedroom.
Elhamy Agina argued in favour of the brutal practice claiming it would succeed in reducing 'sexual desires' of women in Egypt.
The politician said Egypt's population of men suffered from 'sexual weakness' claiming the country was 'among the biggest consumers of sexual stimulants that only the weak will consume'.
According to the English-language local news website, Egyptian Street, he added: 'If we stop FGM, we will need strong men and we don't have men of that sort.' He said it was therefore better for women to undergo FGM 'to reduce a woman's sexual appetite' – an act, he argued, that would encourage women to 'stand by their man'.
Last month, Egypt's government said it would ask parliament to approve a draft law that would increase jail terms for those who perform female circumcision. Female circumcision, or female genital mutilation, was banned in Egypt in 2008.
But the practice involving the partial or full removal of the external sex organs, ostensibly to control women's sexuality, remains widespread, especially in rural areas. In Egypt, the procedure is practised by both Muslims and Christians.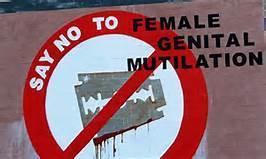 Under the current law, those who practice FGM can be sentenced to jail terms of between three months and two years.
But the bill which the government hopes parliament will endorse would see those convicted of female circumcision jailed for between five and seven years, a statement from the prime minister's office said. The government also proposes that those convicted be given jail terms with hard labor if the procedure leads to the death or permanent physical disability of the women being circumcised.
FGM can cause lifelong pain, including extreme discomfort during sexual intercourse, serious complications during childbirth and psychological trauma.
Activists say the campaign to end the practice may have suffered a setback with the 2011 overthrow of president Hosni Mubarak, whose regime imposed the ban. Some Islamists argued that the ban was a legacy of his autocratic rule which should not be enforced. The government bill also calls for anyone who forces a female to undertake the procedure to be jailed for between one and three years.
In May, an Egyptian teenager who had undergone FGM died of complications.
Her mother, the doctor who carried out the procedure and two other people have been accused of 'involuntary manslaughter' and are to face trial.
In January 2015, a doctor was sentenced to two years in jail for involuntary manslaughter and three months for practicing female genital mutilation, after a 14-year-old girl died during an operation he performed. He served only the three-month sentence.
FGM is also practised in a number of other African countries as well as in parts of the Middle East, and is usually carried out by women.
DCG