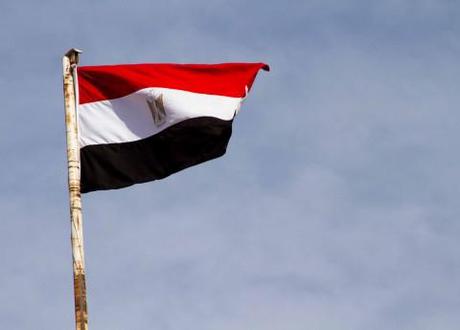 Egypt: Landmark elections photo: No Lands Too Foreign
The background
Voters flocked to the polls for Egypt's first free presidential elections, fifteen months after President Hosni Mubarak was toppled in the Arab Spring uprising. For the first time in Egypt's history, registered voters – of which there are 50 million – will be able to choose their leader.
The first round sees two rounds of voting, on 23rd and 24th May 2012, likely followed by a run-off on 16th and 17th June. There are 13 candidates standing in the first round from a variety of backgrounds. As the BBC pointed out, "the election pits Islamists against secularists, and revolutionaries against Mubarak-era ministers".
However, some commentators argued that the elections are not a sign of political change in Egypt, given that the ruling military seems determined to cling on to power.
So are these landmark elections a reason for hope or just window dressing?
Who are the candidates?
The political commentariat has identified four frontrunners likely to make it through to the next round. These are Mohammad Morsi, representing the Muslim Brotherhood's Freedom and Justice Party; Amr Moussa, former foreign minister and head of the Arab league; Ahmed Shafiq, one-time airforce commander and prime minister during the February 2011 protests; and Abdul Moneim Aboul Fotouh, and independent Islamist candidate seen as the "crossover" choice appealing to both liberals and religious conservatives. The Telegraph's Richard Spencer also identified Nasserist Hamdeen Sabahi as the election's "dark horse".
Presidential elections reflect Tahrir Square spirit
"The country's presidential elections today and tomorrow properly embody the spirit of the protests in Tahrir Square," said a Times (£) editorial. There may still be work to be done on Egypt's political infrastructure and economy, but "a popularly elected president is an immense advance". Despite recent restrictions to liberty under the military regime, there is still reason to be hopeful for Egypt's future: "The presidential elections indicate that the old principle of autocratic rule is being superseded."
Elections can't mask ongoing problems
"None of the underlying tensions (military versus civilian and religious versus secular) have been resolved and are not likely to be any time soon," wrote Magdi Abdelhadi at The Guardian's Comment is Free. The fact that these presidential elections are taking place may feel "exhilarating", said Abdelhadi, but in reality, little has changed: "The fact that a candidate for the ancien regime, Field Marshal Ahmed Shafiq, was allowed to stand in itself shows that the Egyptian revolution still has a long way to go."
Situation in Egypt is far from perfect but better than the alternative
The elections are essentially a battle between army and mosque, wrote Richard Spencer in The Telegraph. This is a rather depressing prospect for the country's young liberals, "the one lacking the will to institute proper controls over police and military power and corruption, the other clearly more restrictive of personal freedoms". Then again, "no one said that democracy didn't produce bad governments – but, as a great man once put it, it's rarely as bad as the alternatives," Spencer said.
Women voters excluded?
The Washington Post reported that activists are concerned that women are being excluded from the political process in Egypt. None of the presidential candidates are female and "women hold just over 2 percent of the seats in Egypt's new parliament, down from about 12 percent in the last elections held under Mubarak". This is a cause for concern because "the Islamist-dominated parliament is discussing several proposals that could change women's status here. They include lowering the legal age of marriage for girls from 18 to 13 and revoking divorced mothers' custody of their boys at age 7 and girls at 9."