Hi everyone,
Hair care is of utmost importance for all of us and for me it has always been an area of concern. I have been suffering from hair loss since my childhood. At different stages of my life I have lost hair for all the possible reasons and the story still continues. One of the major reasons for hairfall can be dandruff and when that happens I am really scared as I start loosing chunks of hair. Ok so what is more important here is not only to find a right anti dandruff shampoo but hair oil too as combination of both help in combatting dandruff problems and keeping the hair healthy. Today I shall be reviewing Eeshha Herbals Anti Dandruff Herbal Hair Oil. This is a brand I have spoken of before on my blog. Read on to know more....
Price: Rs.185/- for 100 ml. Available at a discount here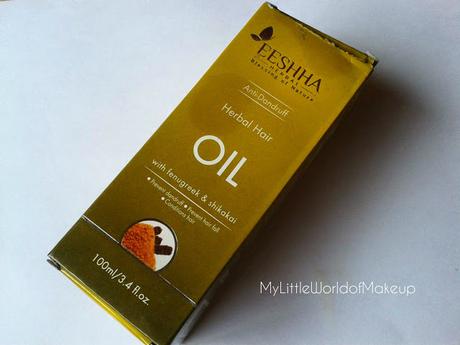 Key Ingredients & what the brand has to say: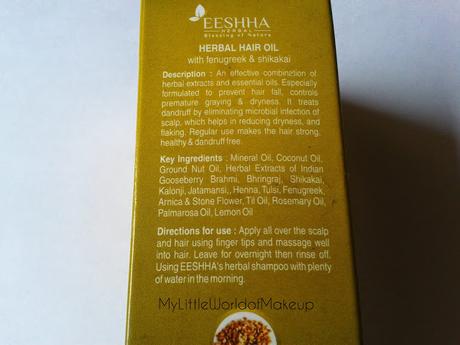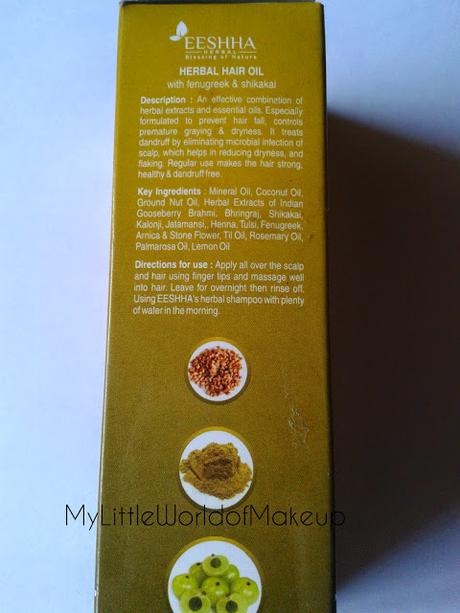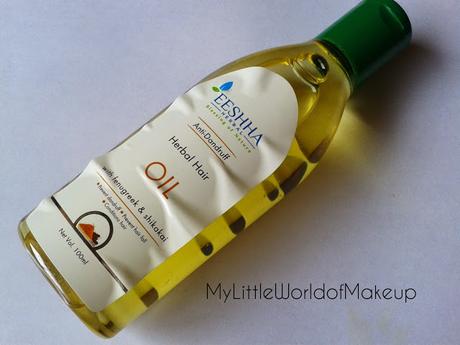 The hair oil comes in a simple and clear plastic bottle packaging. It is transparent and one can see through the oil through it. It has a flip cap which I love and which makes life easy. It can be easily traveled with but one thing I found that the sticker has come off which they should work on.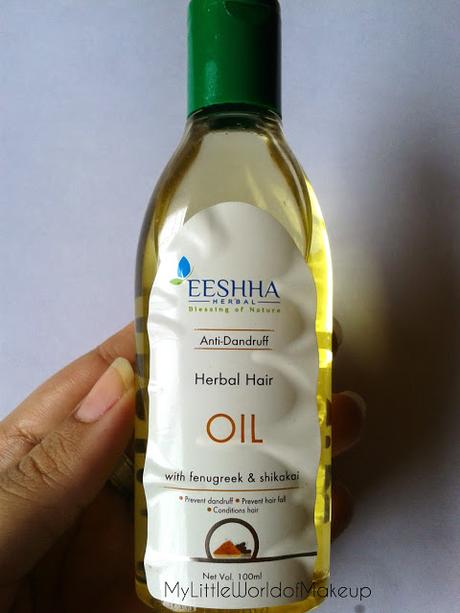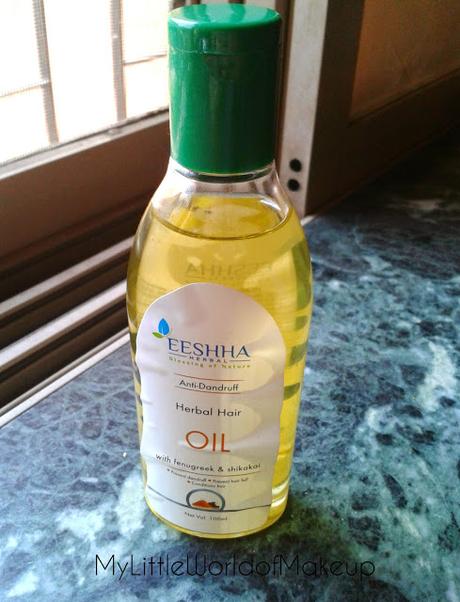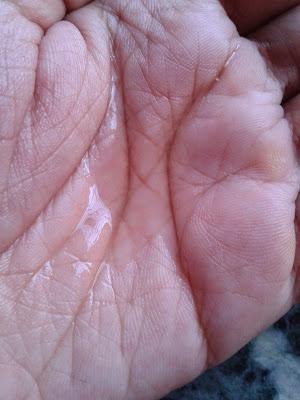 The hair oil is yellow in color and is quite light weight. They do advocate using the hair oil overnight and washing it off the next day which I feel is absolutely right as the more the hair oil stays in the hair, the better are the chances of it being effective on the hair. I noticed the ingredients list it has the goodness of amla, brahmi powder which are known to be effective on dandruff. I found a cooling sensation in my hair post application which I like. Although it smells herbal I like the smell as it is not something that one would hate or get a headache with. With just one use I found the dandruff reduced considerably. They do mention using their anti dandruff shampoo I hae not tried it yet but you could try any other brand too. Overall the hair oil reduces dandruff, gives a cooling sensation and did not dry my hair hence I like it and would recommend it to one and all.
The Good:
Easily available online
Inexpensive
Natural and herbal
Smells nice
Non sticky
Light weight
Gives a cooling effect to the scalp
Reduces dandruff on regular use
Travel friendly packaging
The not so Good:
They should work on the packaging I feel
Rating: 4.5/5
Eeshha Herbals Anti Dandruff Herbal Hair Oil. is a wonderful non sticky and light weight hair oil which gives a cooling effect to the scalp and not only that it reduces dandruff problems which is essential what it has been made for. I highly recommend this hair oil to everyone.
I hope the information was informative and useful to all those reading. Please leave a comment below with your inputs. New bloggers/visitors may leave their blog links for me to check out.
Until next time.. Take care xoxo

P.S: The product was sent by the brand for consideration but this does not affect my honest opinion on the same