Hi everyone,
Finally the weekend is here.. Yayy!! Don't we all love the weekends? I am looking forward to relax as I am feeling stressed out totally.Today I am back with another review of a face wash from a brand I have spoken before on my blog called Eeshha Herbals. I have reviewed 2 products from them before - an Anti Pollution  face wash and a Sun Block before and liked them as well. Today I shall be reviewing a face wash meant for summers and more so for those with oily to combination skin called 
Eeshha Herbals Anti Acne Face Wash
 Read on to know more....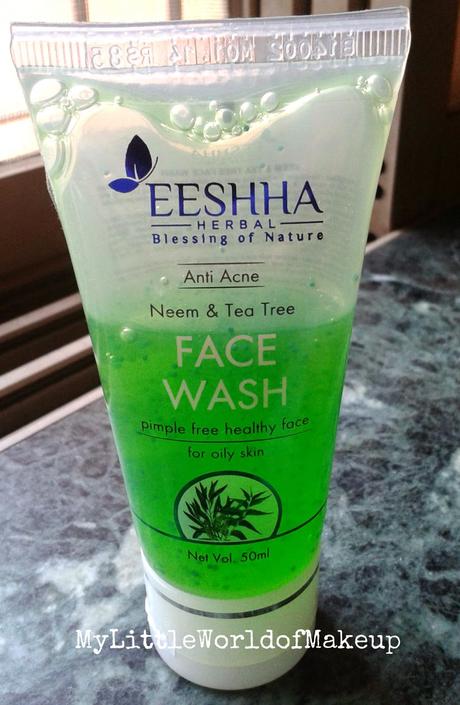 Ingredients:
Glycerin, Dimethicon, Polyquaternium, Alp sebum, Tea tree oil, Neem oil, Coco amido propyl betane, Decyl glycoside.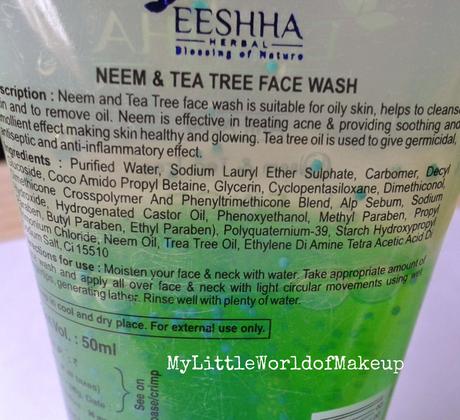 Price: Rs. 70/- for 50g. Available here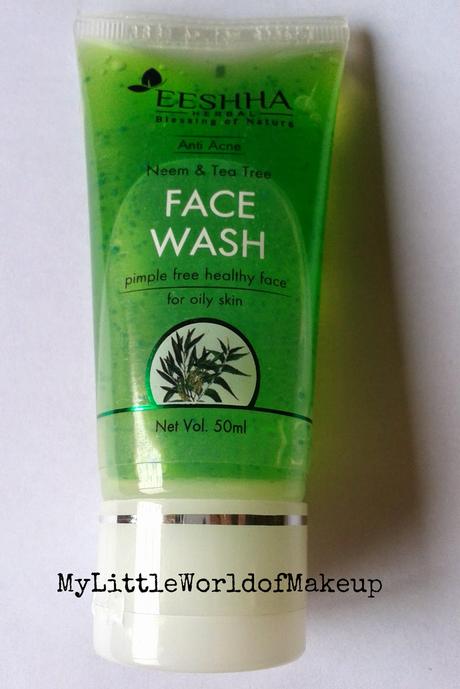 What does the brand say about their product:
Neem and Tea Tree face wash is suitable for oily skin, helps to cleanse and remove oil. Neem is effective in treating acne, providing soothing and emollient effect making skin healthy and glowing. Tea tree oil is used to give germicidal, antiseptic and anti-inflammatory effect.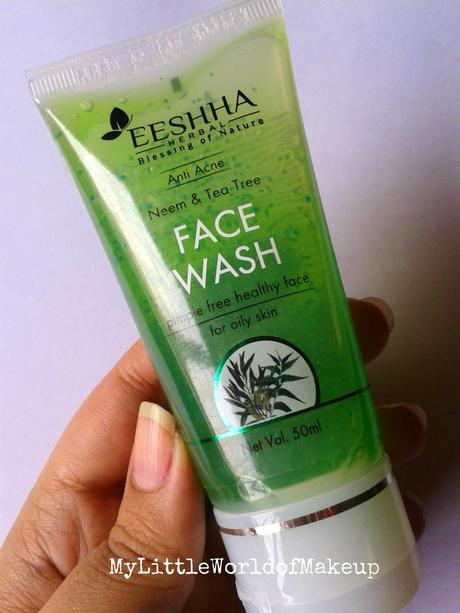 How to use:
Moisten your face and neck with water. Take appropriate amount of the face wash and apply all over face and neck with light circular movements using wet fingertips generating lather. Rinse well with plenty of water.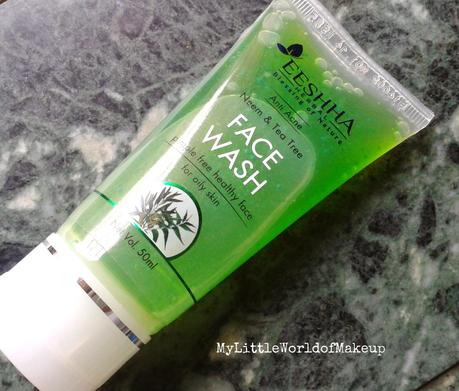 The face wash comes in a transparent squeeze tube with a flip cap - m favorite type of packaging. All the information, instructions were printed at the back of the tube. It is quite compact and can be safely be carried while traveling as I did not find it leaking. Overall simple & effective packaging.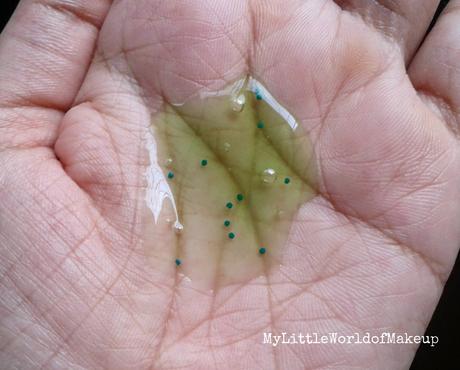 The face wash is green in color and is easily visible from the tube. It has fine beads/ mili globules which are dark green in color. The beads help in mild exfoliation of the face. The face wash is runnier than the normal face washes and a little goes a long way. It lathered well and cleansed the skin of the dirt & grime each time I used it.I liked the smell of the face wash which is hard to describe but nice in my opinion. My skin felt clean and refreshed post the face wash. It definitely felt soothing. The presence of neem and tea tree are excellent for acne skin and can help in occurence if used regularly. Overall a decent face wash to try.
The Good:
Easily available online on all major shopping websites
Gel like consistency - not too thick or thin.
Contains exfoliating beads which are not harsh on skin.
Beads act as mild exfoliants.
Lathers well
Smells nice
Cleanses the face well without drying it.
Contains Neem & Tea tree both of which are good for oily skin
Cruelty free.
Travel friendly packaging.
The not so Good:
Not apt for those with dry skin.
Parabens - for a herbal brand parabens should be ruled out.
Rating: 4.6/5
Eeshha Herbals Anti Acne Face Wash with Neem & Tea Tree is a face wash apt for oily to combination skin beauties. It can however be used in summer when the skin tends to get greasy and oily. I recommend this face wash and is surely worth a try.
I hope you found this review helpful  & informative. Please leave a comment below with your inputs. As much as I want to visit everyone's blog it is getting so difficult due to lack of time it is not possible but I will try my best. New bloggers/visitors may leave their blog links for me to check out.
Until next time.. Take care xoxo

P.S: PR Sample **