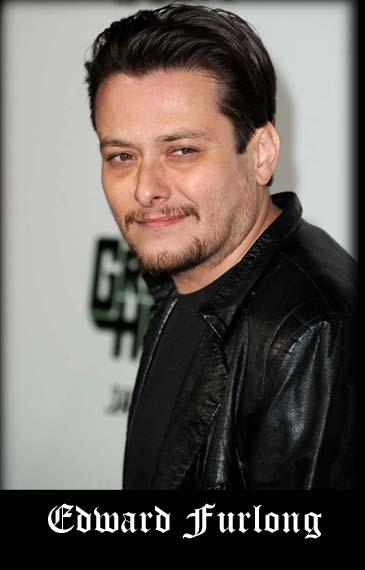 Former child actor Edward Furlong, who starred in "Terminator 2," was arrested at the Los Angeles International Airport early Tuesday on suspicion of domestic violence, according to airport police.
"On Oct. 30, 2012 at approximately 12:40 a.m., Los Angeles Airport Police officers responded to a call regarding a possible domestic violence investigation at Terminal 2 on the arrivals level," Sgt. Belinda Nettles, Los Angeles Airport Police said in a statement.
According to reports, the 35-year old actor allegedly grabbed his girlfriend's arm at the scene, leaving visible marks. He has been charged with felony domestic violence and taken to the Los Angeles Police Department's 77th Street Station jail facility, where he was being held on $50,000 bail.
Best known for his roles in 'Terminator 2' and 'American History X', this is not the first time the actor is in trouble with the law.
In 2001 he was hospitalized for a suspected heroin overdose and has been booked several times for public intoxication, for driving while intoxicated and driving without a license. In September 2009, he was arrested for supposedly threatening and punching his estranged wife, Rachael Kneeland in an altercation.
In 2007, Furlong was charged with public intoxication after being arrested at a Kentucky grocery store. Last year, Furlong was arrested on suspicion of violating a restraining order requiring him to stay away from his ex-wife and falling behind on child support payments.
Edward Furlong and Rachael Kneeland exchanged wedding bands and said 'I do' in 2006 and have a 6-year old son. Owing to irreconcilable differences, the couple have applied for legal divorce which is still pending to be finalized.