Review of:
Edinburgh Fringe Festival 2014 review - Bazaar and Rummage
---

Reviewed by:

newwithhashtags

Rating:

3

On

August 10, 2014

Last modified:

September 7, 2014

---

Summary:
More Details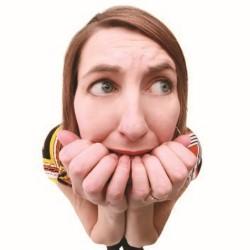 Image from edfringe.com
A young cast of 5 women play the role of 2 therapists and 3 agoraphobics. The therapists try to help the 3 agoraphobic women combat their fears in different ways – the first through traditional chemical methods, and the second by newer liberal means. The methods and the personalities of all of the characters clash, but they push themselves to work together to put on a jumble sale.
With elements of comedy and musical theatre, this light-hearted play provides the background stories of all 5 women, establishing how their pasts have shaped who they are today. It shows how their phobias have stopped them experiencing the outside world, and as such they are left with ideas and clothes better suited in the past.
The play has a couple of funny parts, sad parts and surprise twists, and yet I wasn't totally captivated. Bazaar and Rummage isn't bad, but nor is it great. Whilst the acting was mostly very good, I don't think I'd recommend it to anyone as there are so many other great shows to see.