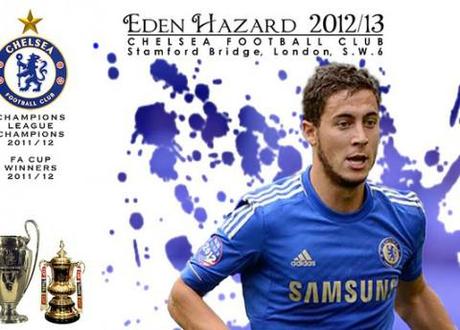 Eden Hazard has already excited a lot of Chelsea fans. Photo credit: The_old_grey_wolf http://flic.kr/p/cToxFw
The background
The 2012/2013 Barclays' Premier League may only be one game old but already there have been some head-turning team and individual performances. New signings, such as Swansea's canny £2 million pick-up Michu, have already turned heads.
But the debut everyone is talking about is Eden Hazard's. The 21-year old Belgian international cost Chelsea a cool £32 million from Lille but, on the evidence of his excellent debut at Wigan, where he set up one goal and won the penalty for another, it could prove to be money well spent by the Blues. At The Daily Mail, Jamie Redknapp said that Hazard is simply "delightful to watch. More please."
"Eden showed all his quality today," Chelsea manager Roberto Di Matteo said. "He was outstanding, very good, he combined well with his team-mates, he was a threat. He's got great technical ability, a burst of pace to get away, he can play with his back to goal."
A marquee signing worthy of his first name
"A young man called Eden pointed Chelsea in the direction of paradise yesterday," purred George Caulkin of The Times (£). "These are early moments and judgments can be skewed by the adrenalin that courses through veins at the start of each season, but on the basis of his Barclays Premier League debut, the European champions may have a marquee signing worthy of his first name and perhaps even his eye-watering £32 million valuation."
Hazard mustered 20 goals and 15 assists for Lille last season.
He will be a hazard to Premiership defences
"We certainly know now that he will be what his name suggests, to any who are off the pace or off the ball when he takes it up," said The Independent's Ian Herbert. "He drifts into the game loosely, lazily almost, just as he drifts around the field without an anchor point, and sometimes it seems to matter to him; sometimes not. Players with peripheral vision can often be like that."
Sexy Chelsea (at last)
Dominic Fifield of The Guardian shared his colleagues' admiration for Hazard and the new-look Chelsea: "Chelsea could become the entertainers for whom Roman Abramovich has always pined. Eden Hazard served notice of his considerable talent and there was a mouth-watering glimpse of Oscar's capabilities in victory at Wigan. That pair's combination with Juan Mata could be irresistible."
More on football
Joey Barton: Beyond redemption?
Balotelli: The ultimate maverick
Gary Speed's death an accident?