Hi everyone,
I have talked about many Oriflame perfumes on my blog and today I shall be talking about the Eclat Mademoiselle and Lui EDT perfumes which are for women and men respectively. The only perfumes I use are from Oriflame with Vivacity being my absolute favorite you must try it. I always believe smelling good is very important because that can really impress someone or make them stay away from you. Keep on reading to know more about these..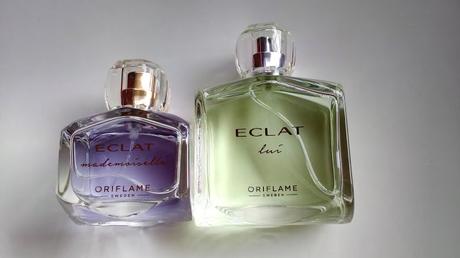 Eclat Mademoiselle and Lui EDT Perfumes Review
Eclat Mademoiselle EDT
Price: Rs.1799/- for 75 ml
Ingredients:
ALCOHOL DENAT., AQUA, PARFUM, PEG-40 HYDROGENATED CASTOR OIL, LIMONENE, LINALOOL, BUTYLPHENYL METHYLPROPIONAL, BUTYL METHOXYDIBENZOYLMETHANE, CITRONELLOL, GERANIOL, COUMARIN, CITRAL, ISOEUGENOL, PHENOXYETHANOL, CI 60730, CI 17200
Description
Experience a scent that exudes a delicate, exotic and sublime femininity. White Hibiscus is the hero, with its floral expression and subtle watery notes. The flower embodies classic, romantic sophistication. The perfect accompaniment for the young Parisian woman.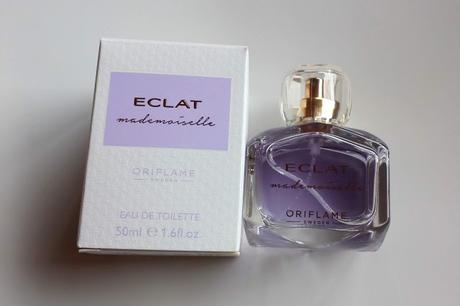 Eclat Mademoiselle EDT Perfume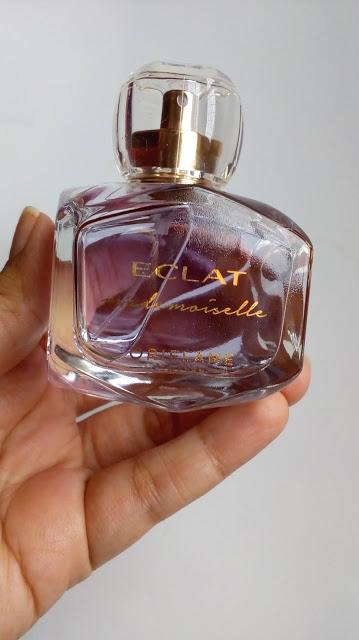 Eclat Mademoiselle  EDT Perfume

Eclat Mademoiselle and Lui EDTPrice: 1899/- for 75 mlIngredients:ALCOHOL DENAT., AQUA, PARFUM, PEG-40 HYDROGENATED CASTOR OIL, LIMONENE, BUTYL METHOXYDIBENZOYLMETHANE, LINALOOL, BENZYL SALICYLATE, CITRAL, CITRONELLOL, GERANIOL, EUGENOL, PHENOXYETHANOL, CI 19140, CI 42090Description:Eclat Lui combines masculine elegance and vitality – an ideal mix for a young and dynamic generation. With Cordovan leather as the hero, its powerful and sophisticated edge creates a timeless allure with a hint of modernity – the perfect scent for a man who respects tradition but lives dynamically in the present.PACKAGING:Both the perfumes come enclosed in a cardboard packaging.All the information is printed on the box.The cap on both I feel isn't strong enough and can give way sometimes hence one needs to be careful and I hope Oriflame works on that in future.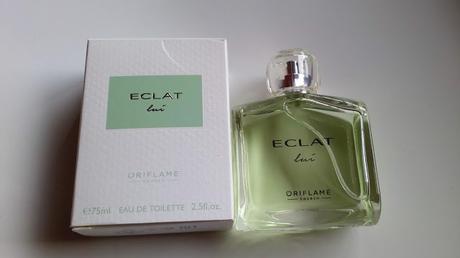 Eclat Lui EDT Perfume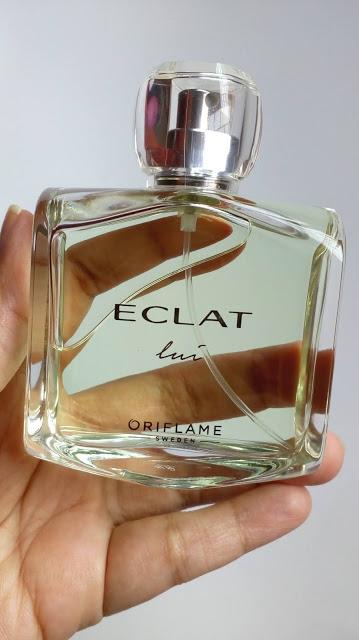 MY REVIEW:
The Eclat Mademoiselle is meant for women  and Lui EDT for men.The Mademoiselle one has a tiny round shaped bottle with a lovely cap and is purple in color whereas the Lui Edit has a square shaped body. The Eclat Mademoiselle has citrus notes with hibiscus in it which makes it smell pleasent and fresh whereas the Lui EDT has citrus and citronella notes in it - a typical masculine scent which is not overpowering and makes you smell fresh.Since they are perfumes they are definitely long lasting.Oriflame perfumes are made with great detailing and using the finest ingredient. You should definitely give these a try if you love French perfumes.
MLWM Rating: 5/5
Thank you for taking the time to read my blog. Have you tried any of these perfumes do let me know in the comments section. 
 There are so many things to do as a blogger & youtuber in a day and it's difficult to catch up with everyone, hence I make it a point to catch up with those who visit my blog once a week. I hope it makes sense ☺
Until next time.. Take care xoxo


P.S: PR Sample** Unbiased review - Not a sponsored post! Kindly note that I am not an Oriflame consultant and all the products I review are in collaboration with the brand. Do not use any of my images/videos without my permission or I will have to take strict action against the person/party.Do email me at - [email protected] for any inquiries or questions.