Looking for a vegan brunch in London? Le Pain Quotidien has plenty of fresh and tasty options for both vegans and non-vegans.
Read on to find out more about the vegan options at Le Pain Quotidien in Covent Garden!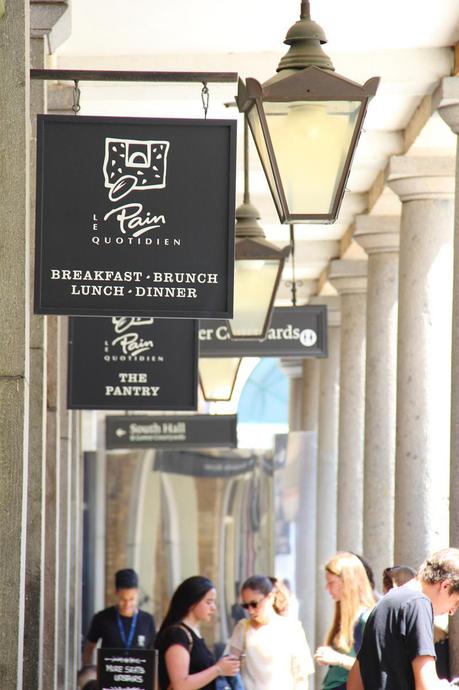 I love a trip down to London for so many reasons but the food is a biggie. Even though I travel down to London fairly often for my day job, it's only a couple of times a year that I manage a trip down for fun. Needless to say then, it feels like I'm only ever scratching the surface!
A couple of weekends ago, I headed down to London and met my mom there to treat her to a birthday weekend away – more on what else we got up to coming soon! Our first stop after checking into our hotel was to be Saturday brunch, so I had my work cut out finding a vegan-friendly brunch place in Covent Garden.
We settled on Le Pain Quotidien located in the very heart of Covent Garden. Le Pain Quotidien is one of those chains that you don't mind is a chain; every branch has its own unique personality but you know the quality will always be great. They focus on food that is real, simple and freshly made. At the Covent Garden branch there's a large outdoor area that was packed full on the sunny Saturday we visited. We sat inside on this occasion where it's a little more relaxed with lovely views into the old market hall.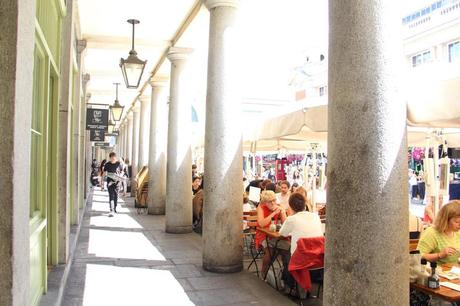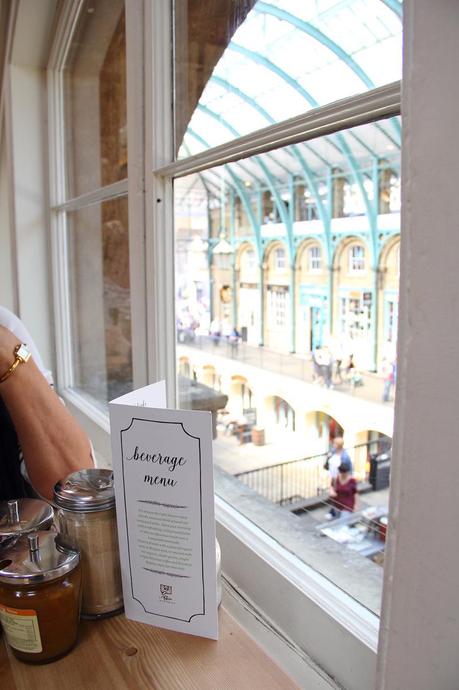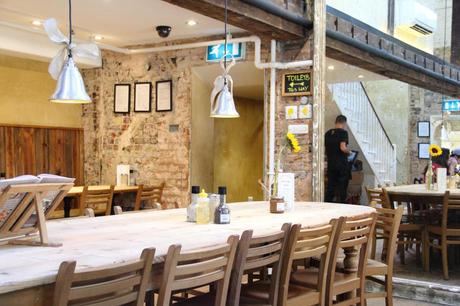 Despite being exceptionally busy (I caught the table above for that photo between parties!), the staff seated us fairly quickly and then came the arduous task of choosing what to have. I don't cope well when I have choice on a menu. Maybe it's because I'm not used to it, but narrowing down what I want is though. And let me tell you, the menu here has a lot of choice for vegans.
The vegan options at Le Pain Quotidien are clearly labelled on the menu with a little carrot icon next to them. I can't stress how much easier this makes life!
For my brunch, I finally settled upon the Avocado Omega Boost Tartine, a Belgian open-faced sandwich on organic bread, topped with white beans, lemon hummus and toasted seeds. To drink, I went for an Almond Milk Matcha Latte. By the way, I love the fact their hot drinks can be made with almond milk rather than boring ol' soy milk.
My mom went for the Devon Ham & Cheddar Home Baked Savoury Tart with a side of avocado and a classic latte. To put into context just how much my mom enjoyed her brunch, she insisted we revisit the next day so she could have it all over again!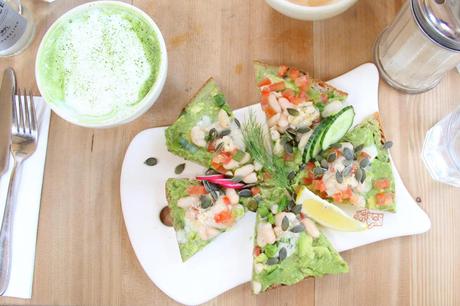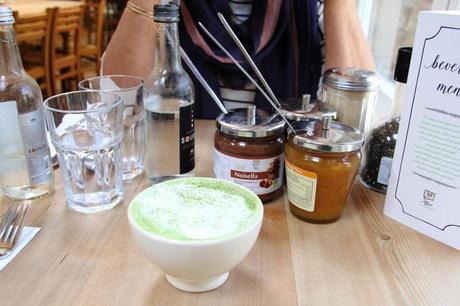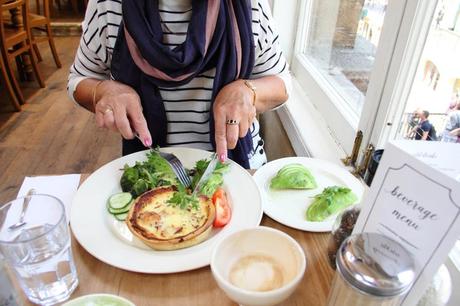 All in all, we had a great experience and so were both very excited to learn that they are launching in Leeds in October 2016 (I suspect my mom is planning a trip up to Leeds to coincide with this). In the meantime, I'd highly recommend popping in if you're in Covent Garden or near any of their other branches for a very well thought out and very tasty vegan brunch.
Thanks to Le Pain Quotidien who hosted us for brunch. All thoughts, opinions and photos are my own!