Most of my day today was spent wondering around the amazing Baixa (downtown) of Lisbon. With all the food amenities in this area, I had no trouble finding a place to grab a quick delicious bite. I ended up stopping by Sao Nicolau Cafetaria because I was drawn in by their drool-worthy display of Portuguese pastries. Can you blame me?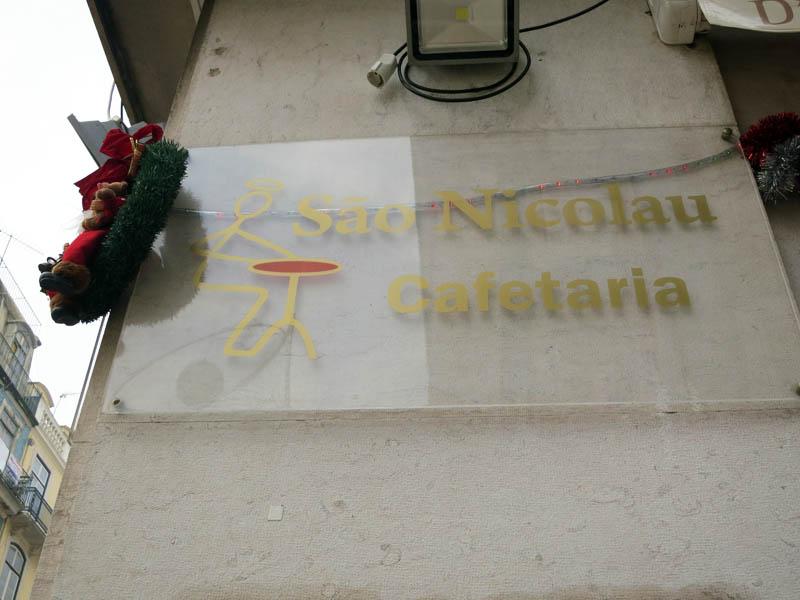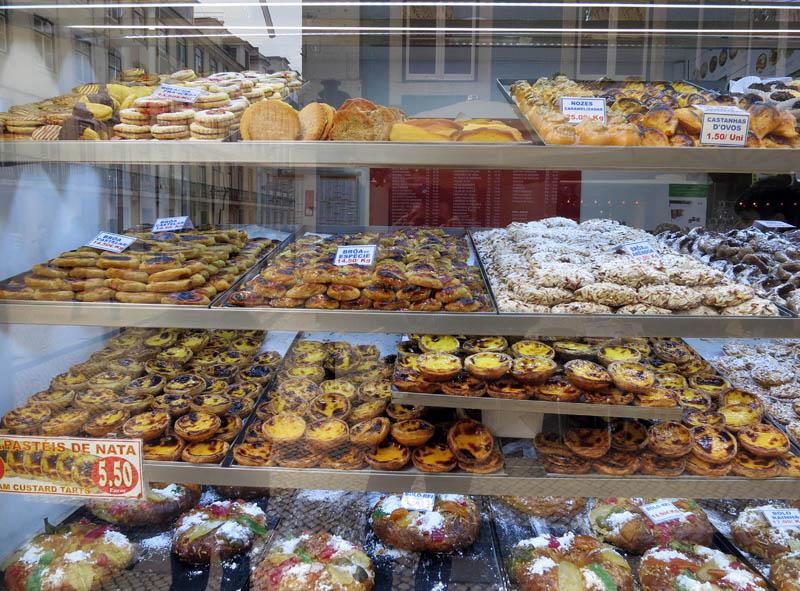 This cafetaria was small, cramped, and very busy upon my arrival. I was intrigued by how there were no seats in this restaurant – everyone was just standing along the glass bar while munching on their food. This is grab-and-go at its finest!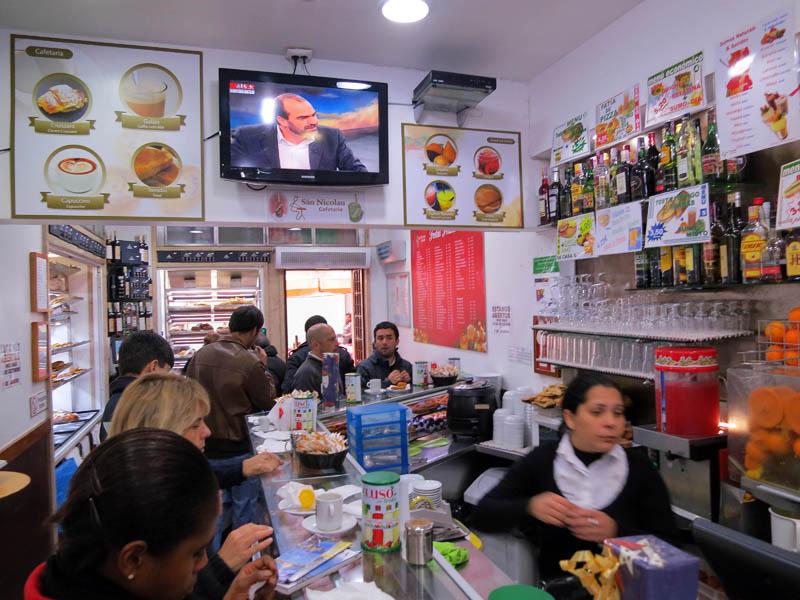 For this past month I've anticipated sinking my teeth into a legit Portuguese Custard Tart. I got two of them here, and were they ever delicious! These tarts were not too creamy or sweet and had a perfect soft custard texture. The crust was also very yummy and it complemented the custard very well. I would've preferred if these tarts were warmed up a bit, but…I didn't know how to ask that in Portuguese. Shame.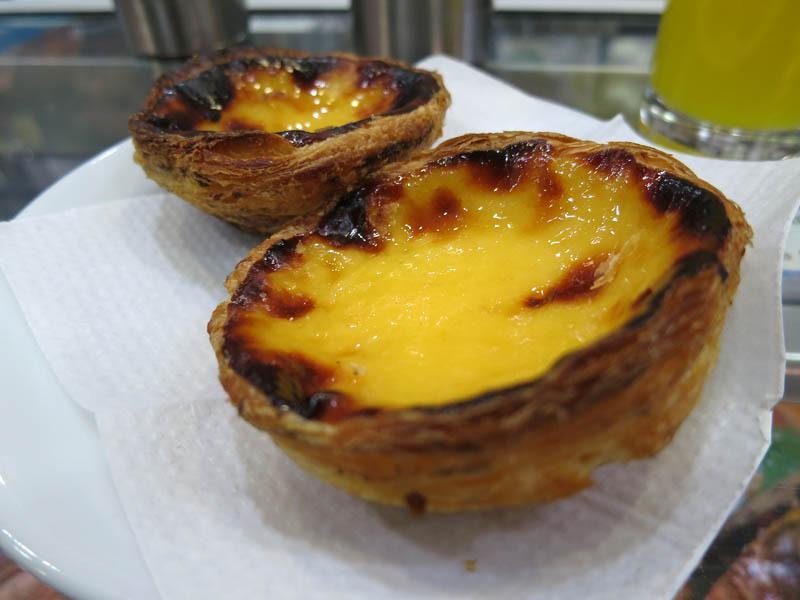 Portuguese Custard Tarts (€1 each)
Every Portugese cafe I stepped in so far had a juicer in it, so I decided to try out Sao Nicolau's Freshly Pressed Orange Juice. First of all, I appreciated how this juice was all natural and didn't have any sweeteners in it. It was a little bit sour, but nothing too bad at all. I also liked how this juice wasn't at a freezing cold temperature, since I tend not to like extreme-temperature beverages.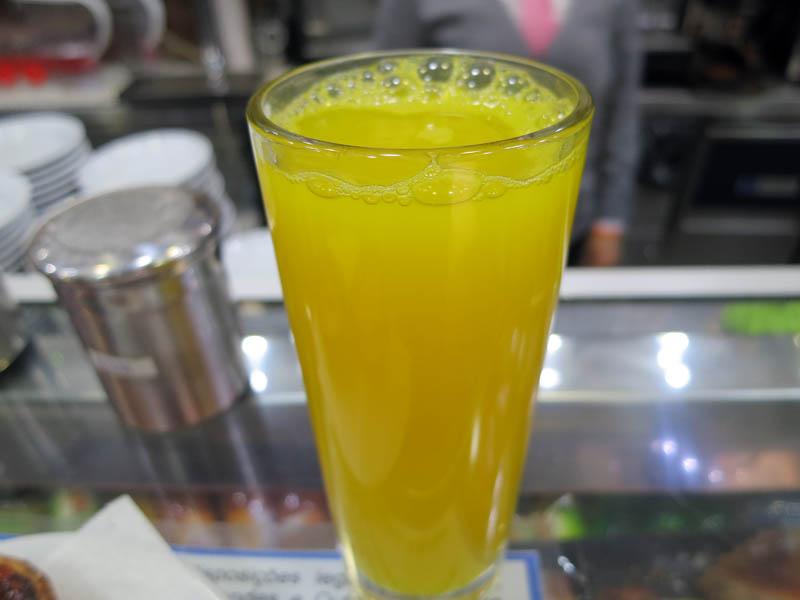 Freshly Pressed Orange Juice (€1.50)
I shall have plenty more exciting Portuguese food adventures to come – stay tuned and talk to you soon!
Thanks for reading, and please LIKE or comment below to show your support!
Follow me on Facebook, Twitter, or bloglovin'