Haven't blogged about local restaurants in ages, but I'm back and excited to get back into the swing of things! Last week, Whitney from Wands & Pliers and I went to Le Parisien for their Dine Out Vancouver menu (read here review here). Tucked away in West End, this lively and charming restaurant is very similar to what can be found in Paris. With dim candle lighting, bright red furniture, and servers with French accents, this is a place where you can easily forget that you're in Raincouver.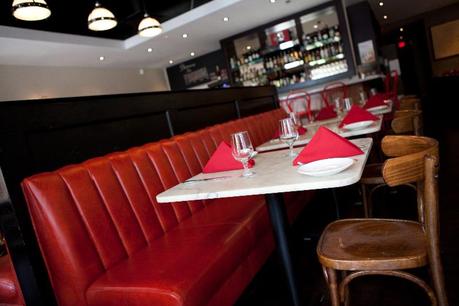 Le Parisien offered a 3-course meal for $28. There is also the option to get a 4-course meal for $38. For legitimate French food in West End, I found that these prices were very reasonable.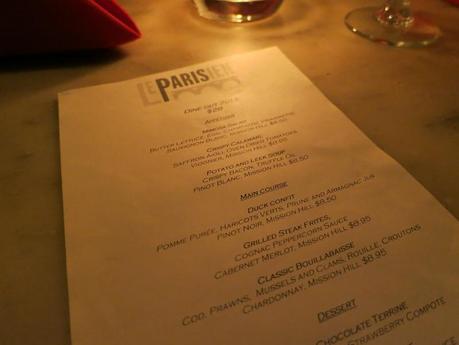 For the appetizer, I ordered the Potato and Leek Soup. This soup was fairly decent in taste, as I liked its potato flavour with hints of bacon. Personally I would have preferred the soup to be a bit thicker and creamier, but otherwise I have no complaints.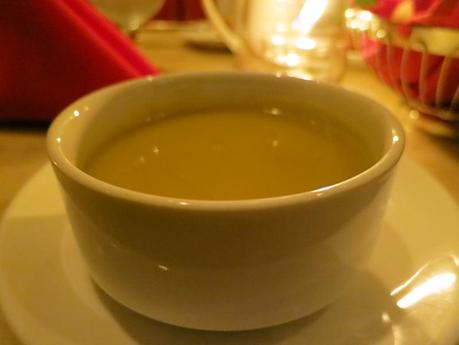 Potato and Leek Soup
With fast food being all around us, it's very easy to forget that French Fries are French. Le Parisien'sGrilled Steak Frites definitely reminded me that this was the case. The fries here were crispy, warm, and just overall very enjoyable. They were not too greasy either, and dipped into some homemade ketchup these fries were certainly above and beyond fast food. The medium-rare steak that I got was also fairly juicy and delicious. The portion was smaller than expected though, but that's not too surprising for French food.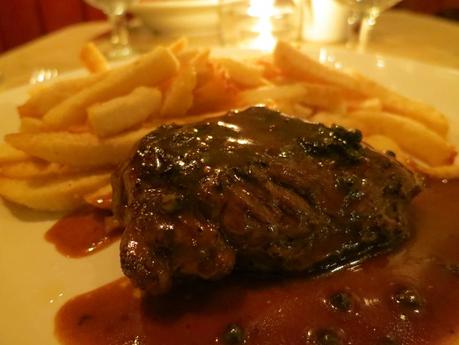 Grilled Steak Frites
And for dessert, I opted for the Crepe Normande. This crepe is stuffed with caramelized apples and vanilla sauce, making it quite  a sweet sensation. At first I was concerned that this would be too sweet for my, but it turned out to be just fine. The vanilla and the caramel didn't overpower the freshness of the apples, which I quite liked. The crepe itself had a fluffy and light texture that I rather enjoyed.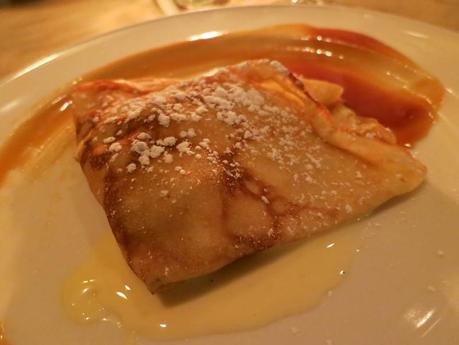 For a $29 meal, Le Parisien certainly met my expectations. The service, food, and ambiance of this bistro are all impressive; I am considering to come here for brunch next time. The only downside is that French food isn't super filling, but for light eaters who enjoy conversations and company as much as their food, this is perfect.

Dine out menu had good value
Food was overall impressive
Excellent service from French waiters

Portions aren't big
Street parking only