I'm usually fairly conservative with my ice cream choices – Haagen Dazs Coffee does it for me most of the time. The other day, I went to La Casa Gelato, a gelato bar that encourages the opposite sentiment. With over 200 flavours of gelato here, you can find virtually anything that your heart desires. From curry flavor to your usual favourite, they really do have it all. This gelato bar is hidden in an industrial area of Vancouver, so its rather unlikely to stumble across it on accident. Despite its location though, La Casa Gelato is still extremely popular and has its group of returning fans. After all, if there were to be a gelato heaven, this would be it.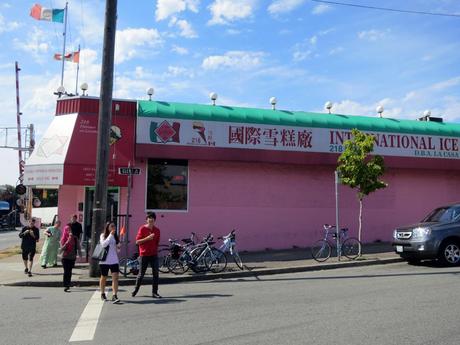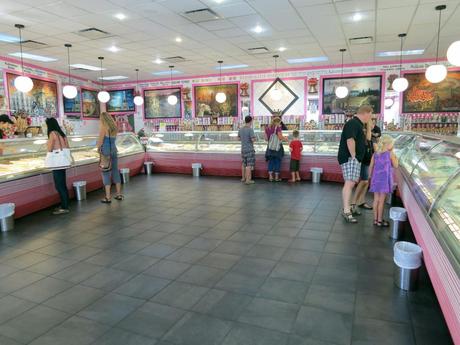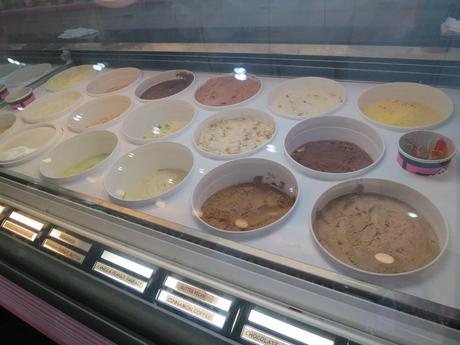 I was rather adventurous that day and got a double scoop of Wasabi and Sesame. I sampled the wasabi flavor at first and actually really liked it! My friend thought I was crazy though because she found it way too spicy. I enjoyed most of my scoop of wasabi, but near the end it did seem a little excessive. The sesame was very good, it had a strong flavor and even had small black sesame seeds inside. These were two very different flavours, but both very enjoyable.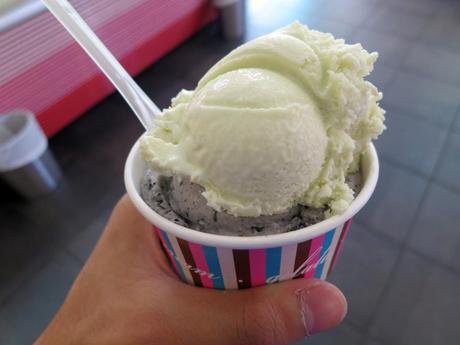 Double Scoop – Wasabi + Sesame ($6)
My friend was less adventurous and got a Passion Fruit Sorbet. It was a lighter option that still didn't lack in any flavor.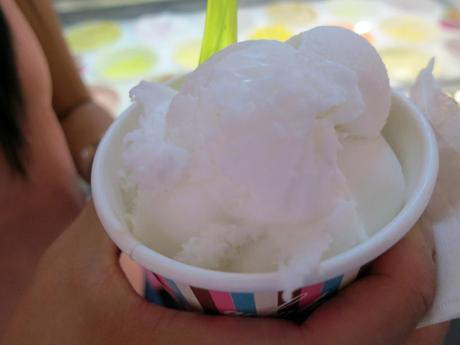 Single Scoop – Passion Fruit Sorbet ($4.50)
La Casa Gelato is literally a true gem in the middle of nowhere. But for anybody who wants something a little different for dessert, than this is certainly the right place to go. I must also note that their ice cream cones are worth trying since they're all made fresh on spot! I didn't try one because I've never had good experience with ice cream cones. So even though summer is over, do keep in mind the idea of having some gelato here because you're guaranteed to find something you've never tried.

200 flavours! Wow!
Gelato was great
Cones made fresh on spot

Odd location
No seating area
Fairly pricey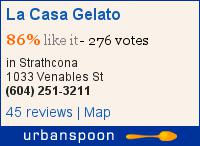 Thanks for reading, and please LIKE or comment below to show your support!
Follow me on Facebook, Twitter, or bloglovin'.