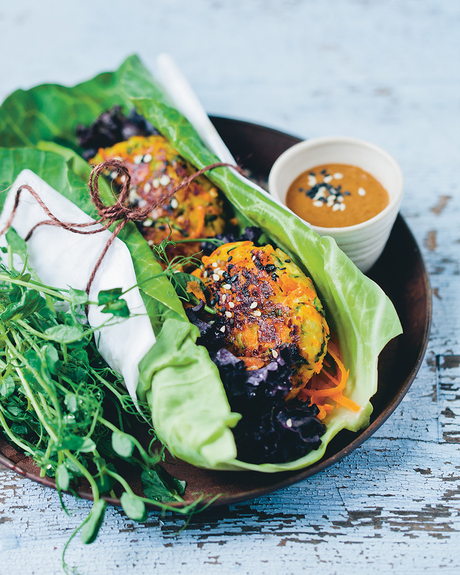 As David Frenkiel notes himself, all too often you see a halloumi burger on the menu which ends up as a simple vegetable burger with a slice of halloumi sandwiched on top. In this recipe the halloumi really is the star of the show. If you are like me and constantly on the hunt for the perfect veggie burger then look no further. With a blend of grated halloumi, carrots, courgette and mint this recipe does not disappoint. It is incredibly easy to make and they store really well in the freezer for fast, easy cooking. I was so impressed by this recipe that it was the final push I needed to move the Green Kitchen Travels cookbook from my wish list into my basket and I am so glad I did. Other recipes I have book marked include Crispy Aubergine Bites with Honey & Lime, Chia Strawberry Pudding and Marrakech Orange Blossom & Cardamom Yoghurt. 
The recipe can be viewed here. I highly recommend checking out their blog and Instagram for some seriously mouth watering food inspiration.
Photo extracted from Green Kitchen Travels.