And…the WALK & TALK has stepped foot into the world's greatest mecca of good food – Manhattan! To my luck, I'm here just in time for the 2012 Summer Restaurant Week, a week when New York restaurants offer special prix-fixe menus at special prices. My first dinner in the Big Apple took place at Brasserie, a French restaurant in Midtown East that features a very appealing modern interior.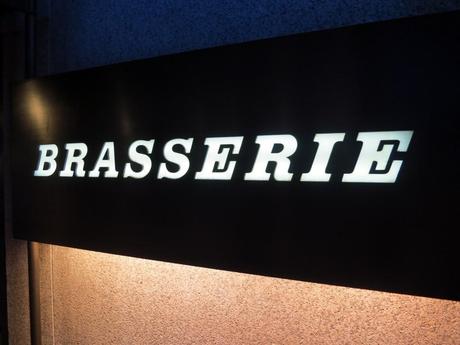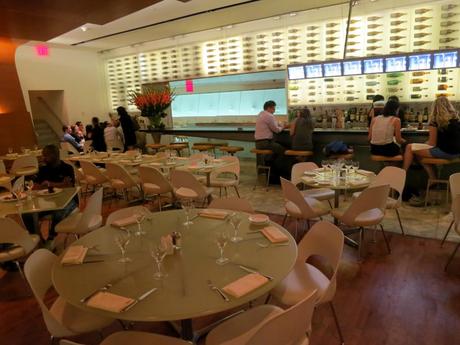 To start things off classy, me and my friend both got glasses of Malbec, my wine of the moment. It's light and easy to swallow, so it's a really good wine for beginners (like me).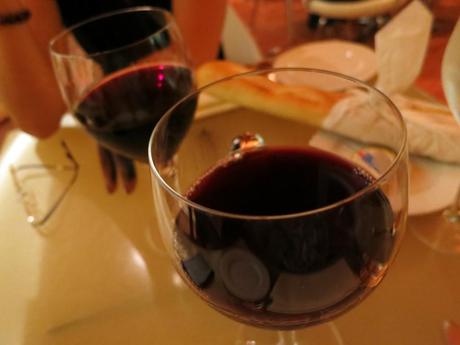 Malbec ($10 per glass)
I chose to try the prix-fixe menu here which was priced at a very reasonable $35 per person. The starter I got was the Nova Scotia Lobster Bisque. This soup was very thick and extremely strong in flavor – I can't say it's a soup for everybody. It was a little too heavy for me and I felt that it was too salty.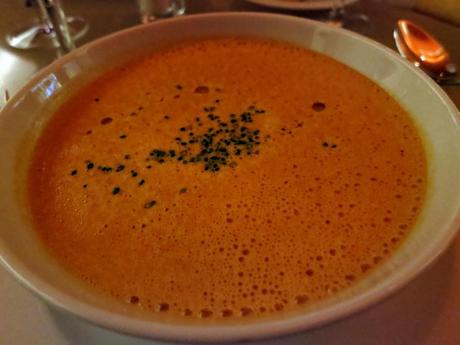 Nova Scotia Lobster Bisque (prix-fixe menu)
My friend got the field greens salad to start off with. It was a basic salad with French radish and herbs. It was a fresh and tasty salad,  but not anything out of this world.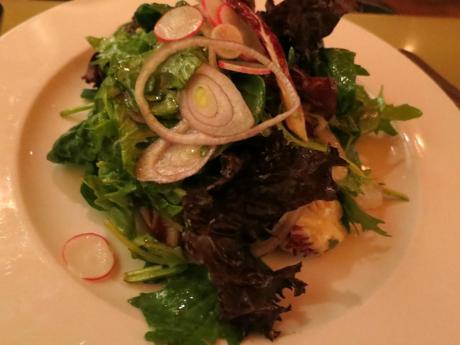 Field Greens ($11)
For my entree, I had the Sea Scallops with Coleslaw. The scallops were very fresh and flavourful, but unfortunately there were only 3 of them in the dish. The salad was fairly good, since I normally don't eat coleslaw but yet I ate all of this one.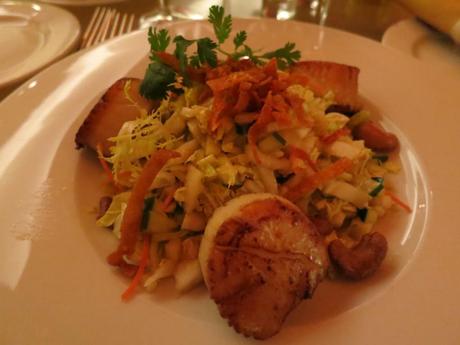 Sea Scallops with Coleslaw(prix-fixe menu)
My friend got the Steak Frites, a sirloin steak served with fries. The steak was very tender and juicy, but the fries were nothing too special.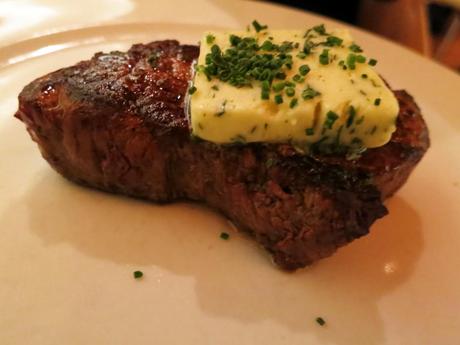 Steak Frites ($34)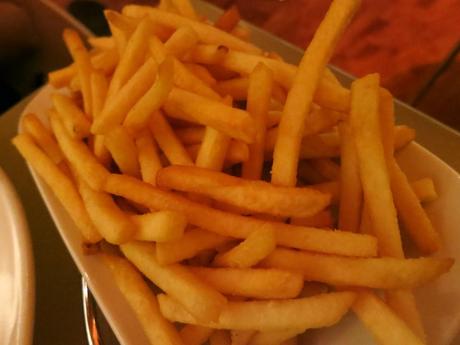 Steak Frites
For my included dessert, I got the Chocolate Flourless Cake. It's flourless because it's just chocolate mousse with caramel sauce. I liked this dessert quite a bit because it had a smooth texture and wasn't overly sweet. The portion size was just right too.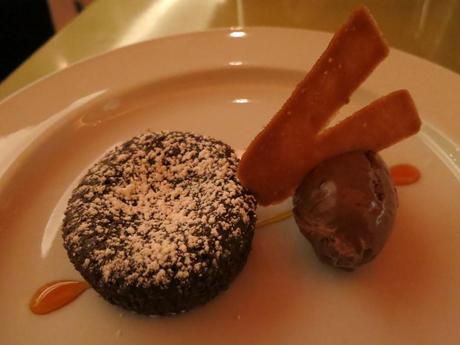 Chocolate Flourless Cake (prix fixe menu)
Brasserie was a neat experience because I loved this restaurant's unique ambiance and modern decorations. But with that being said, their food didn't blow my mind – I expected a little more from NYC dining. To be fair though, I did order just the $35 prix fixe meal, which probably didn't include their best foods. Nevertheless, it was not a bad meal and a good kick-off to my two weeks of food and adventures in the concrete jungle.

Great modern interior
Prix fixe menu was at a good value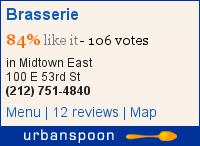 P.S: I apologize for my absence in blogging in the last few days. I've been having computer problems that I've finally resolved, and fortunately none of my precious pictures were harmed in the process. I'm certainly glad to be blogging again though! Never realized that it was such a habit until now.
Thanks for reading, and please comment or click "Like" below to show your support!