Making lasagna for that perfect comfort food supper couldn't be easier than using an Instant Pot or pressure Cooker to save time.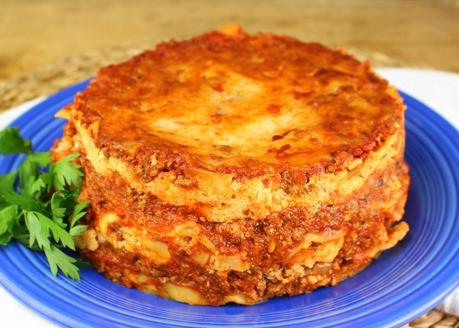 Easy Instant Pot Lasagna
By Sue Lau | Palatable Pastime
I suppose you've heard it was National chicken wing day but guess what? It's also National Lasagna Day.Because only in Amercian can you have as many national food days on the same day as you choose. *laughs*
I briefly thought about making chicken wing lasagna, but didn't want to press my luck.
This weekend I tried my luck at making an ocean colored jello pie with baby gummy sharks in it but my luck ended there as the dang thing wouldn't srt properly. Maybe next time. (More gelatin!)
But my disappointment in that was softened by my success with this Instant Pot Lasagna. It's a variation of my lasagne for two fitted for a pan that fits the pressure cooker which happens to be a 7″x3″ cheesecake pan (I'll show you below exactly what I used if you need to scoop up a pan that fits your Instant Pot)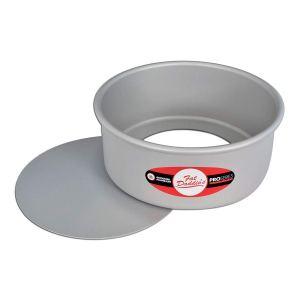 You will also need a steaming insert or trivet (which I have one that came with my Instant Pot) to hold the lasagna up out of the water that goes into the bottom.
This is a bit smaller of a lasagna than what I usually make in an oblong pan, and as such, it serves four.
I used the Alessi no-bake lasagna sheets (I do like this brand of pasta!) and they fit with the other ingredients perfectly. I'm not sure if other brands are thicker so make sure you don't overflow your pan if they are.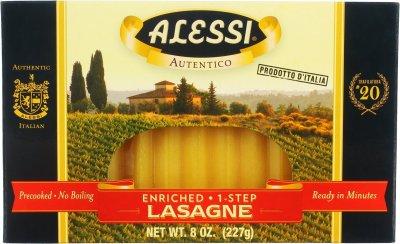 I cook the filling in a skillet- you can cook it in the instant pot but I didn't want to have to rinse and wash it or risk getting greasiness over the pan. Besides, I don't really like the sear function in the instant pot as it takes longer than the stove.
After cooking the lasagna and lifting it out by the trivet handles, it is important to let the lasagna set up for at least twenty minutes. The pan I use has a push up bottom plate and other types I have as will are springform. You really want it to set up so it stays in one piece as you can see, not running all over from the sauce not having thickened yet.
There is a bit of a rustic look to the sides, and you can cover this with marinara if you like but I wanted you to see how it looks.
You can also brown the cheese on top under the broiler for a moment, keeping a close eye on that, but as well, it looks good straight out of the pot without browning, You can decide, especially if you like the extra marinara, which would cover that up anyway.
Oh and on the subject of ricotta versus cottage cheese in lasagna,you can use either. The ricotta is just very smooth. If you use cottage cheese just drain the watery whey off. We always used cottage cheese cake in the 70's to make lasagna and it was well-received although anymore I just use ricotta. Either one is good.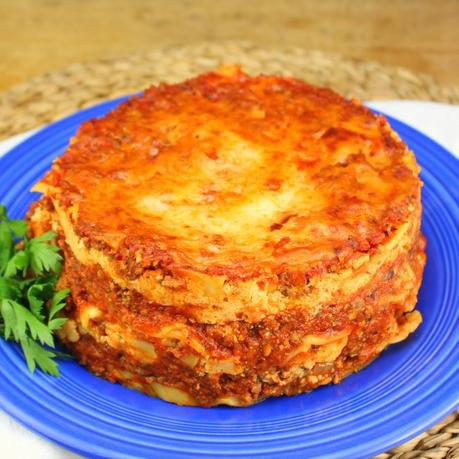 The end result is really good and one I will be using often. I like that it makes just four servings, which for Bill and I, means one dinner and a couple of leftover lunch packs. You know they say lasagna is always better the second day.I don't know about that as it tastes great the first night, but I always enjoy having some ready to reheat for lunch.
But if you have a family of four, this is perfectly sized!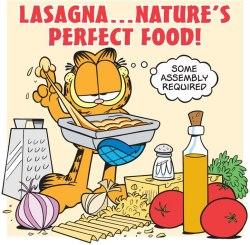 Lasagna Day Recipes
ENjoy the mini round-up of lasagnas. Quite a variety here!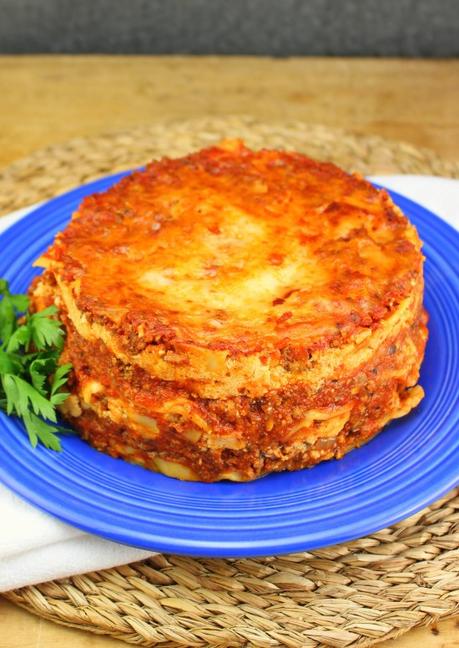 You Might Also Like: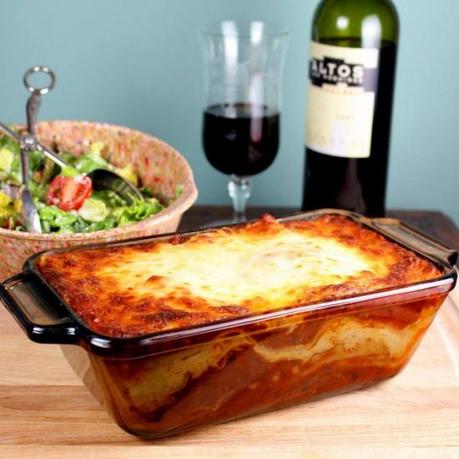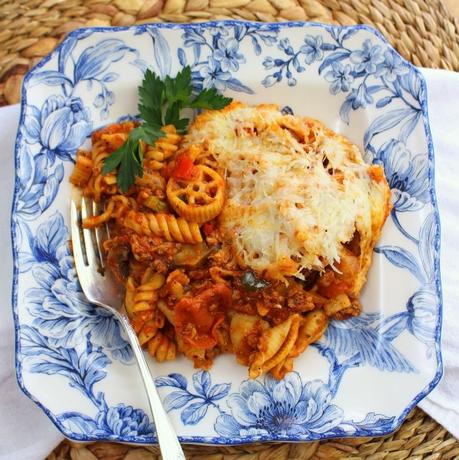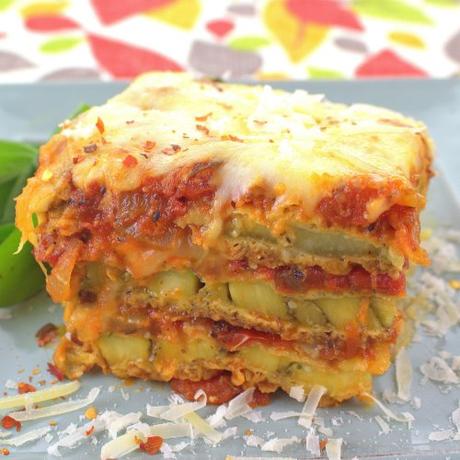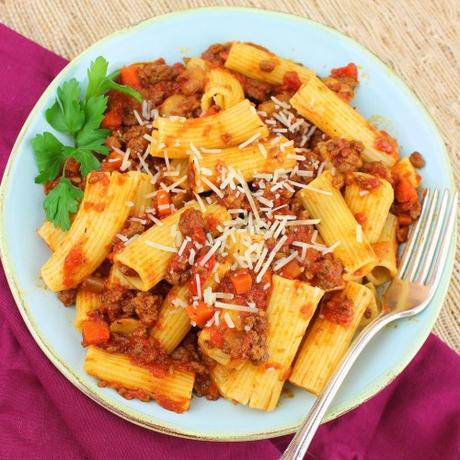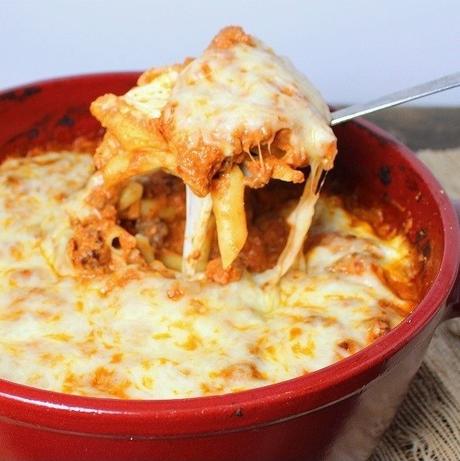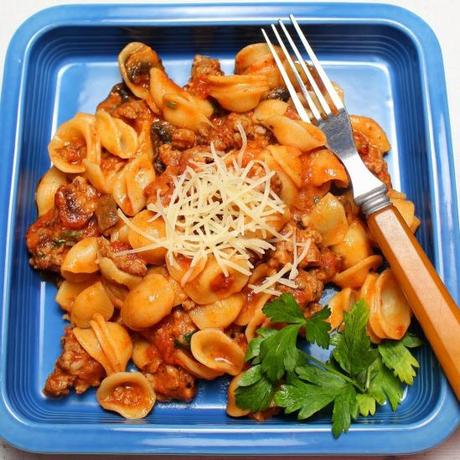 Easy Instant Pot Lasagna