I'm always looking for tasty, healthy snacks that will withstand being toted around in my tennis bag. So when I saw a recipe for easy and healthy cookies on one of my favorite fitness sites – 12minuteathlete.com – I thought, "Hey, I bet that would be great to take to a tennis match!"  And I was right!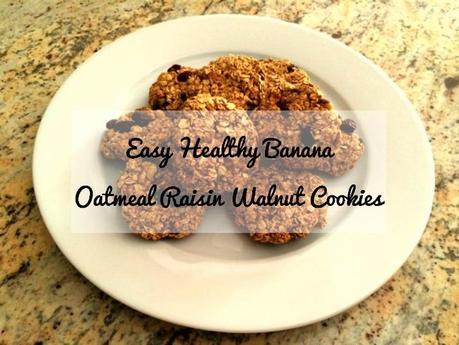 After just a little trial and error and several batches, I've adapted that recipe for me and my tennis bag, and here it is – "Easy Healthy Banana Oatmeal Raisin Walnut Cookies."  Check out my photo tour of this recipe and then click on the link at the end to get a pdf version of the recipe that you can print out.
The ingredients for this recipe are simple and you probably already have them at home – 2 cups oats (aka oatmeal), 2 very ripe bananas, 1 teaspoon cinnamon, 1/4 cup raisins, and 1/8 cup chopped walnuts (very heart healthy, you can substitute any nut you like).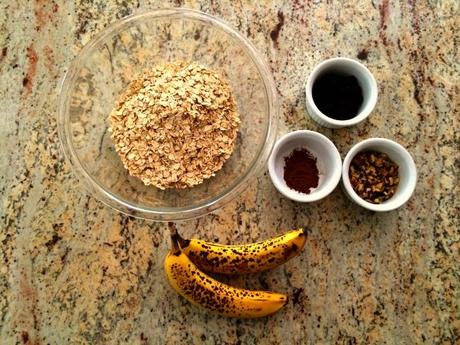 Your bananas should be very ripe to make sure they're soft and sweet.  Start by putting the oats and bananas in a large bowl and mushing it all together with your hands. I've tried using a spoon but the bottom line is that mushing with your hands just works the best. You want every bit of the oats to be coated in bananas and every chunk of banana to be mushed and mixed.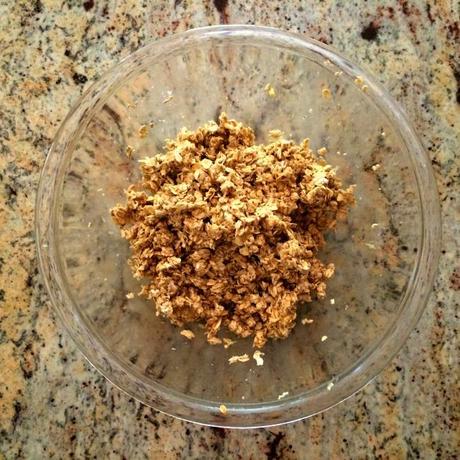 Next add the cinnamon, the raisins and the walnuts and mix in thoroughly with your hands or a spoon. You can substitute other ingredients here. I made one version using dried cranberries and chopped pecans that was delicious.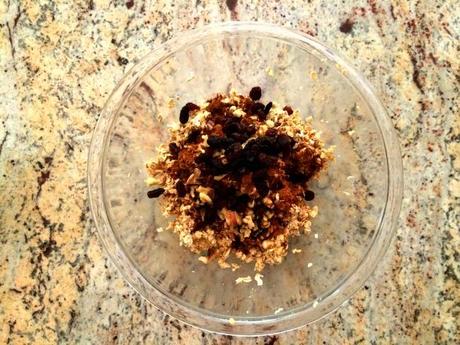 Form into balls that are just a little larger than golf ball size and flatten slightly. You should get about 8 to 10 cookies. Place these on a cookie sheet leaving a little room between each.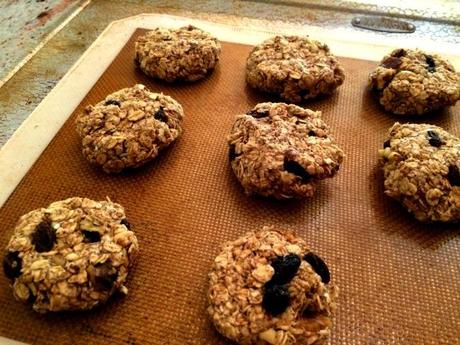 Pop into the oven and bake for 15 to 20 minutes, until the cookie bottoms are slightly browned.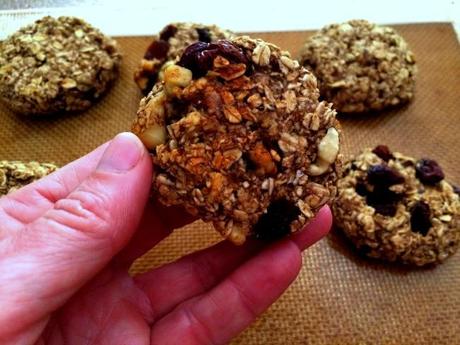 Allow to cool completely. You can store these in a covered container at room temperature for two to three days or in the refrigerator for at least a week.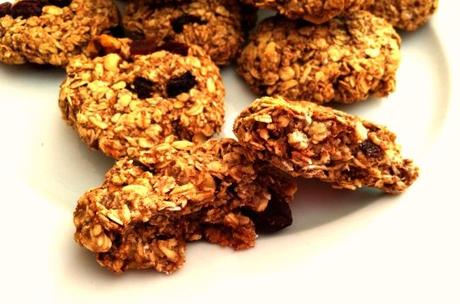 Put a cookie or two in a sealed sandwich bag or a small container and take to your next tennis match!
EASY HEALTHY BANANA OATMEAL RAISIN WALNUT COOKIES
Makes 8 to 10 servings
2 cups old-fashioned oats (quick cooking oats would also work)
2 very ripe bananas
1 teaspoon cinnamon
1/4 cup raisins
1/8 walnuts, chopped
Preheat oven to 350 degrees.  Place oats and bananas in large bowl.  Mush together with your hands (this works better than using a spoon) until oats are completely covered with bananas and no banana chunks remain.  Add cinnamon, raisins and walnuts and mix thoroughly.  Form into balls about 1 to 1 1/2 inches in diameter, a little larger than golf ball size.  Slightly flatten the balls and place on non-stick cookie sheet (or cookie covered with Silpat sheet).  Bake for 15 to 20 minutes, until cookies are firm and lightly browned on the bottom.  Remove from oven and allow to cool completely.  Store in a container at room temperature or in the refrigerator.  Take one or two to your next match in a sealed sandwich bag.
To print out this recipe, just click on this link – Easy Healthy Banana Oatmeal Cookies by Tennis Fixation and you'll get the pdf file.
Make this recipe.  Change it up.  Add your own stuff (chocolate chips might be good!).  And then let me know how it turns out. I'd love to hear about any variations you make.
Happy Tennis!

© Kim Selzman 2014 All Rights Reserved
650 ? 650: true);" class="ois_box_14 container-fluid">If you enjoyed this article . . .There's plenty more!Sign up for FREE Tennis Fixation Weekly Updates and you'll receive my FREE eBook "10 Quick Fixes To Improve Your Serve: No Lessons Required!"