Wanted to start up my air fryer since I have not been using it for a while.   Thus chosen this Easy French Orange Yogurt Cake for our tea time today.
This recipe was published for Thermomix user but it can easy done without one. 
What the heck is a French yogurt cake?  A yogurt cake is a yogurt cake you might say.  Are you as curious as me? 
Well, apparently a French yogurt cake uses oil and they are baked in a loaf pan.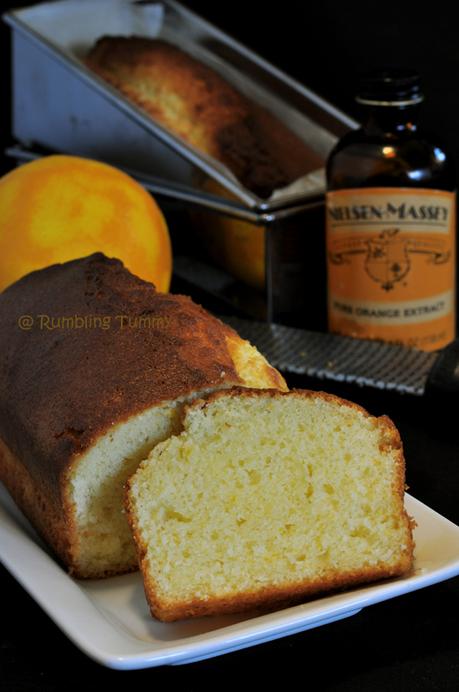 Findings: This cake is light and moist.  There is a hint of orange but I would prefer a strong taste.  Perhaps next round I will zest in 2 big oranges instead.  
Definitely a keeper!
Adapted
What you need:
150g castor sugar
2 eggs
80g grape seed oil
125g greek yogurt
160g self raising flour
1 tsp orange oil
zest of 1 big orange
Method:
Preheat oven to 180°C.  Lined a loaf pan. (air fryer at 175
°C)
Rub sugar with orange zest to infuse the oil.
Beat sugar and eggs until pale.(Add sugar and eggs in bowl, mix 15 sec/sp4)
Beat in grape seed oil, yogurt and orange oil.
Fold in self raising flour until combined.
(Add grape seed oil, yogurt, self raising flour and orange oil. Mix 30 sec/sp4)
Bake for 35 mins or skewer comes clean.
Cool on rack before cutting.
If you have enjoyed this post by
Rumbling Tummy
, be sure to follow this Rumbling Tummy on
Facebook
, Instagram,
Pinterest
, Twitter and
Google+
.