Simple chicken liver pâté made with Louisiana French flavors, wine, and brandy make an excellent and easy starter to serve on crackers at your holiday parties, or to present as hostess gifts.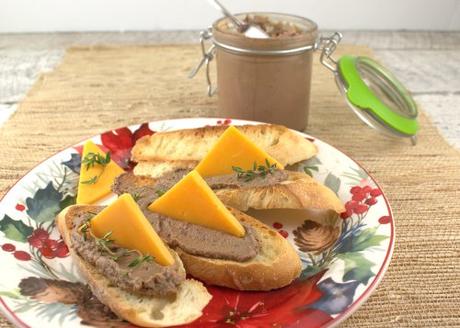 Easy Chicken Liver Pâté
By Sue Lau | Palatable Pastime
Disclaimer: This post contains affiliate links which offer sources for ingredients and equipment, if needed. Clicking on them helps pay the electric bill and keep the blog lights on! Thanks for your support.
This week for Sunday Supper the interest is all about "Make-Ahead Dinner Party Recipes" with the holiday season in full gear and parties everywhere. Certainly making foods ahead is a plus, as nobody really wants to be cooking at the last minute.
This chicken liver pâté is quickly and easily made ahead, and the longer it sits, the better, as the flavors tend to mellow out as you do so. I put mine in small hinged canning jars with rubber seals, and put a thin layer of butter over the top to keep the color nice. Since the spread, if it oxidizes in the air can be a little bit like guacamole in tryng to turn dark, although not quite as heinous as what happens with avocados.
I imagine this kind of food was one of the earlier kinds of meats preserved that was not dried, putting up the store of meats in pots and placing them in cellars. Hence, the idea of "potted meat". These tend to be made with much fat and alcohol as a preservation method, although modern versions not nearly as much. I imagine the earliest versions would have enough brandy to be shocking to our present day palates.
Besides having meats potted as pate, it can also be made into things like braunschweiger or liverwurst. There is a bit of similarity in the flavor, although not perfectly identical. But they are in the same family. So keep it in mind when deciding who and where to serve this. When I was young I found the flavor of braunschweiger revolting (although my brother adored it, as well as my Dad). It is a bit of an acquired taste and nowadays I love it, especially with mustard, lots of onion, and cheese.
There are going to be fans and there will be haters. So don't be shy about serving it- just make sure there is something for those who aren't on board with it. And those who love this (as I do) will willingly make short work of what you have prepared.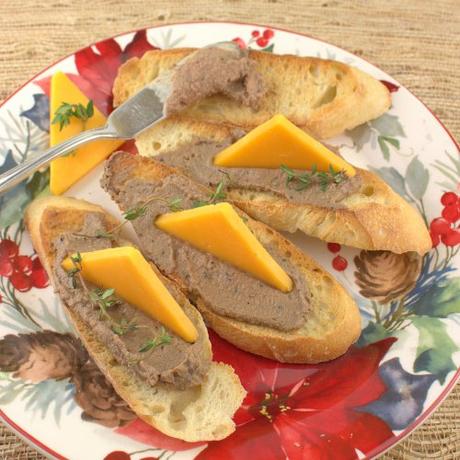 Have a blessed holiday if you don't see me posting again this week. I have planned to take most of it off to enjoy the season. But I may manage to put something up- I know some are still hoping for my recipe for Candied Ginger Shortbread which had been postponed because I hadn't got the post written up. And Thursday I am hoping to post with Bundt Bakers with a recipe for Italian Cream Bundt Cake. And next Sunday I will be posting my recipe for New Year's celebrations by sharing Burrata Salad with Blood Orange, Pistachio, and Pomegranate.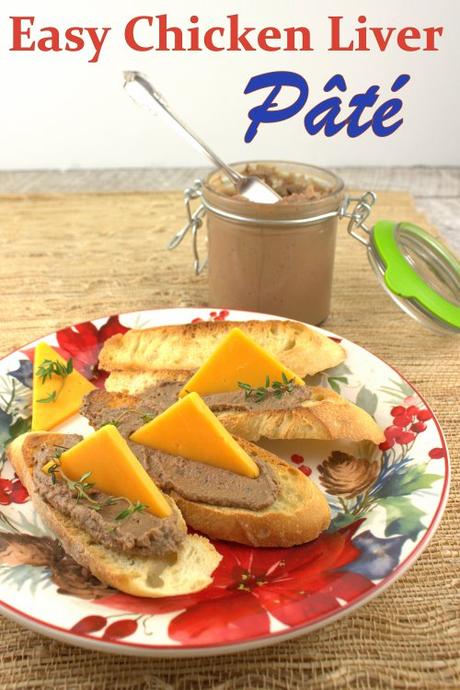 Easy Chicken Liver Pâté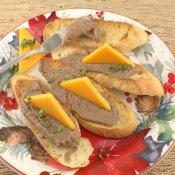 Yield: 2 half pint jars Allow extra time for pâté to chill and firm up
Ingredients:
Method: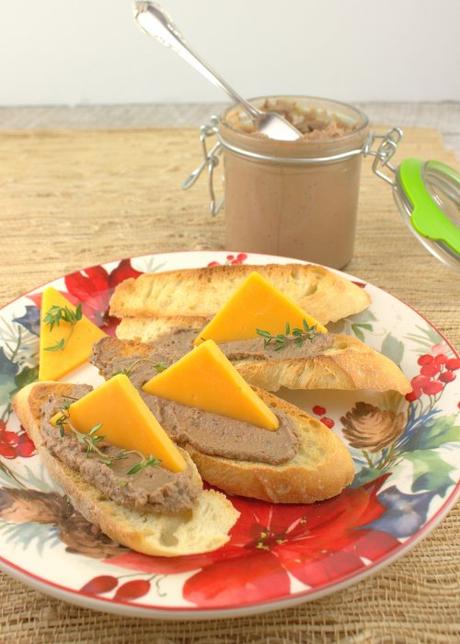 Make Ahead Dinner Party Recipes
Ahead of Schedule Starters
Earlier the Better Entrees
Prepared Ahead Postre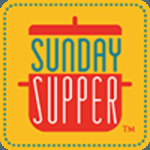 The Sunday Supper Movement is committed to bringing our readers delicious recipes that encourage them to gather and eat together around the family table. Search for your favorite ingredients on our
Sunday Supper website.
Also check out the
Sunday Supper Pinterest boards
for plenty more ideas and inspiration.