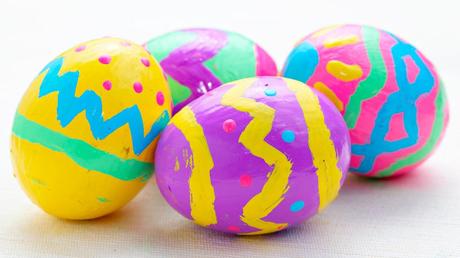 Easter is definitely one of the more crafty holidays celebrated each year. Candy, Easter baskets, and painted eggs bring out the crafty and creative side to even the most uninspired and uncreative minds. If you are the uninspired, then here is a look at where to begin. This will hopefully help you turn your home into a beautiful Easter setting great for entertaining and spending time with the family. Whether you want to create a beautiful Easter table setting, or place Easter props in and around the house, this should give you some guidance with the example of creating an Easter egg nest.
To get a grip with where to begin, you must think about the general props that are most associated with Easter. Of course! Easter eggs it is, and you'll probably need lots of them. But instead of giving all of the hard boil eggs you've slaved on to your kids for their enjoyment, you should sit down with them and spend quality time with your children with a plan in mind. Your plan should include color, setting, and display.
Now whether you plan on creating a beautiful Easter table setting or a table display by the front door, they all have the same key elements. You should first begin with a color scheme. Good Easter color schemes include a white base, with light matte colors. Light matte colors that are flat and less shiny are easier on the eye. Not only that but the Easter eggs you paint will have a matte finish to them as well since egg shells are not glossy. Finally, make sure that the colors you select are naturally appealing in natural sunlight. If you have people at your house for Easter Sunday, the most warming and welcoming way to light your home is by using the sun.
Easter decoration isn't all about eggs. It's also about bunnies; specifically chocolate bunnies. So with your color scheme all figured out, it's time to start and assemble your Easter egg nest. This is where your creative side kicks in. With all the tools in place it is now up to you to create a beautiful Easter egg nest including items such as: Easter baskets, candy, eggs, chocolate bunnies, candles, and spring flowers. Just remember, that this project is about love and family, and can be a good way to spend time with your family and create something unique and beautiful inside of your home.
Visit Crafted at the Port of Los Angeles for hand-made arts and crafts near LA.