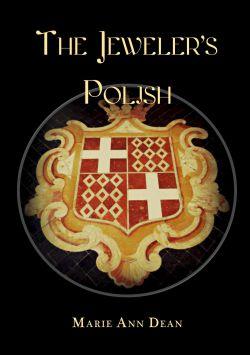 Below is an early review of the Catholic historical fiction novel The Jeweler's Polish, written by the American writer, poet, teacher, homeschooler Marie Ann Dean. The Jeweler's Polish is scheduled to be released in paperback and ebook editions by Hope and Life Press within the next few weeks.
The Jeweler's Polish interweaves the stories of two young women. One is the gifted history graduate, the Englishwoman Emerald Rohan Grady. The other is Grady's ancestor, Emerald Esther Maria de Rohan, a Maltese noblewoman caught up in the turbulent revolutionary movements of the late 18th century. Grady, unable to find motivation after graduating with high honors, travels to Malta to use her academic skills to find out as much as she can about the career of her namesake, the niece of the Grandmaster of the Knights of Malta, the kindly but corrupt Emmanuel de Rohan.
As the plot unfolds, the destinies of the two Emeralds, and of their associates, become increasingly intertwined on an island where families and their histories are intricately entangled. Marie Ann Dean's familiarity with the isle of Malta, and her literary skills, are put to good use in constructing a near-gothic narrative that includes knightly orders, Masons, Illuminati, conspiracies, curses, mysterious jewels, apparitions of spirits in Purgatory, poisoners, gender dysphoria, the evil eye and incest. These plot devices are combined with an intriguing apocalyptic storyline involving the identity of the Antichrist and the timing of the Second Coming. The result is a highly entertaining read, reminiscent of The Da Vinci Code (which is cleverly referenced in the story), but of higher literary quality-and more complex.
What distinguishes this novel from others of its ilk, such as Da Vinci, the works of Kathleen McGowan, and the Outlander series, is its deep grounding in traditional Catholicism. Both Emeralds are devout Catholics, dedicated to the cause of truth, and willing to sacrifice their own comfort in the service of God. For a novel that fits well within the literary definition of romance-a story that recounts heroic adventures in an exotic locale-it is refreshingly free of any conventional love story for either of the two Emeralds. The first love of the Maltese Emerald is the Carmelite Order, and the fervent Englishwoman is more enamoured of history than of the young men she interacts with on her quest.
Overall, this is a very diverting and compelling first novel that leaves enough plot threads untied to demand a sequel or two. How did the apparently celibate Emerald Esther become the ancestor of Emerald Grady? And, above all, who is the Antichrist, and when will he manifest himself? The Jeweler's Polish leaves the reader wanting more!
Mary Ann Beavis
Professor of Religion and Culture
St. Thomas More College.
University of Saskatchewan