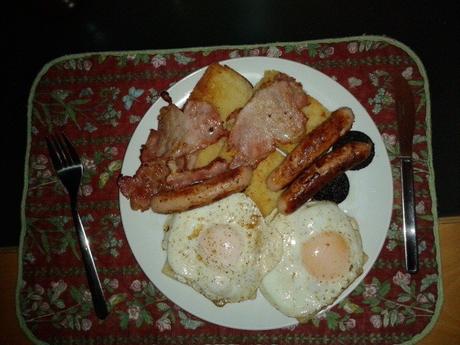 Dziwaczne Odkrycia: Taking My Polish Friends on a Tour of Northern Ireland
I have had a connection with Poland since serving ice cream with Warszawian Piotr on a beach hut in the English seaside resort of Bournemouth in 2004. At the same time, I also worked with Aneta and Grzegorz and later Zuzanna (who I met again as recently as 2016). All four are pictured with me below…
"When we were young" – Adele.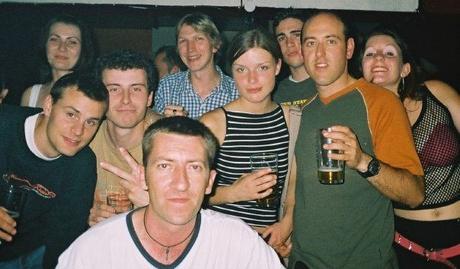 With Piotr and Grzegorz plus Zuza and Aneta in 2004 – first four Polish people I ever met!
In the intervening 13 years I have visited Poland around 10 times, cumulatively spending about 20months in the country. I visited Warszawa first in 2005 before finally relocating to Gdańsk in 2016 (after a somewhat topsy turvy tourist trip around the world).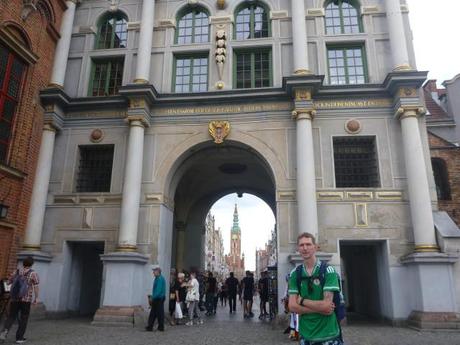 Backpacking in Gdańsk, POLAND
It was easy for me to settle in Poland you see. I had toyed with living in magnetic Kyrgyzstan in 2016 but when I experienced some lying friends in July of that year my mind was made up. To stay in Poland. This website and project was spontaneous and is now my main business in life, a shock for me for sure. I had really no intention of staying in Poland, but in times of depression, it fitted in perfectly and I am settled here now.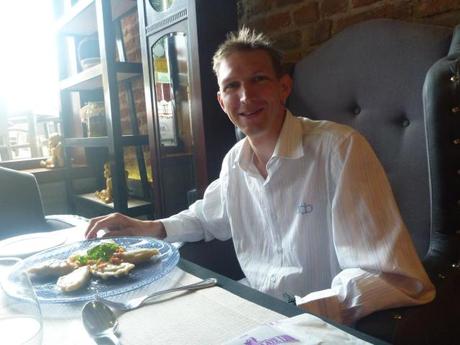 I found a home in Poland, by mistake
The idea was always to show my Polish mates round Northern Ireland and has taken a whoppaday 13years to organize . We initially wanted to do this in March 2009 when Northern Ireland played Poland in Belfast in a World Cup qualifier, but it didn't work out. I attended 5 Northern Ireland v Poland matches down the years including in Nice (France) and in Warszawa. But still we never toured my country. However my recent presentation on Northern Irish life and culture in Warszawa reignited the spark.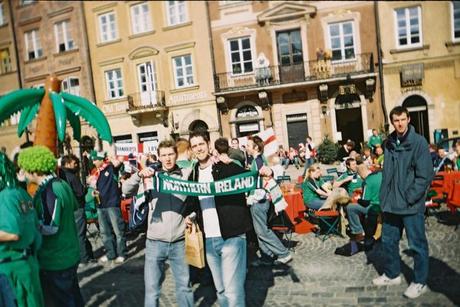 Northern Irishman in Poland in Warszawa, 2005. (First visit to the country)
Finally in November 2017 we will do it. I am taking my Polish friends Julia and Rafał on a tour of my homeland! More were invited and declined. And those liars I met on my journey? Well I had to be strict to them – they didn't get invites (Karolina and Maggy ;-(). So here is a glimpse of my country and where my Polish friends will visit.
On the itinerary we hope to tour:
Londonderry City
Northern Ireland's second biggest city, our border city, a divided and debated city and the home of Derry City FC.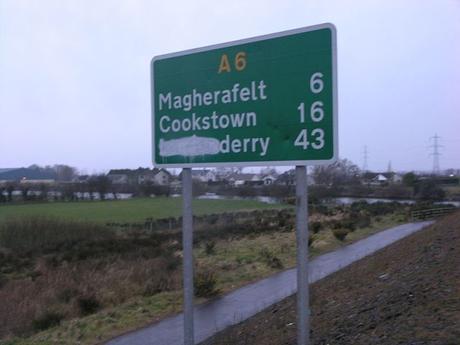 Londonderry or Derry? You decide.
The Dark Hedges
The Dark Hedges might be over-touristic but perhaps not in November, so we're off to see them. Famous from the Game of Thrones series which has been filmed in Northern Ireland.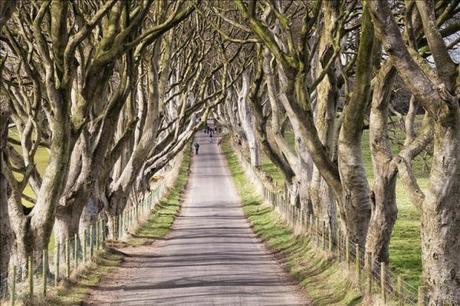 The Dark Hedges, Northern Ireland | (c) Discover Northern Ireland
The Ponderosa
Ireland's Highest Pub is a must surely! It was also recently included in Best Irish Pubs in the World!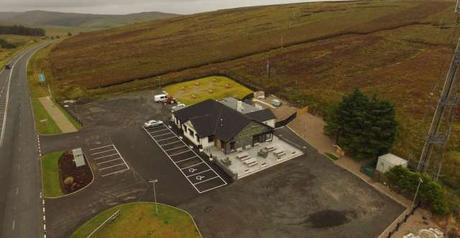 The Ponderosa in the Sperrin Mountains, Ireland's Highest Pub | © The Ponderosa Pub
Giants Causeway
This is the number one tourist site in Northern Ireland. I have been three times, but not for over 5 years so a return will be nice.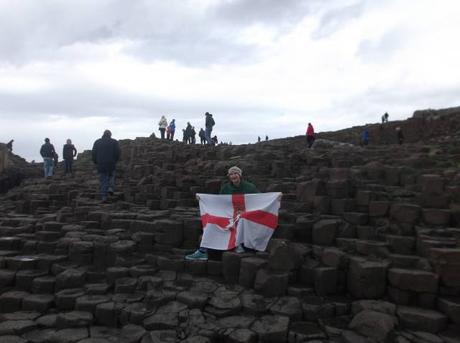 Standing on the Shoulder of Giants
Bushmills
Time permitting a visit to historic Bushmills and the home of the famous Whiskey Distillery.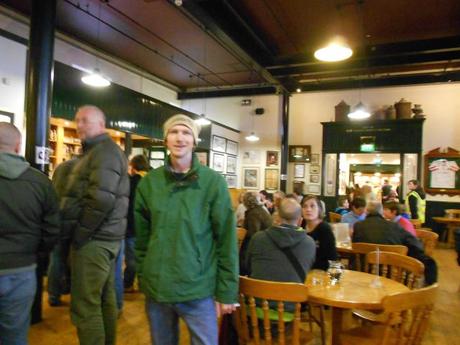 There's Whiskey in the Jar Oh!
Carrick a Rede Rope Bridge
Time permitting also perhaps Carrick a Rede Rope Bridge.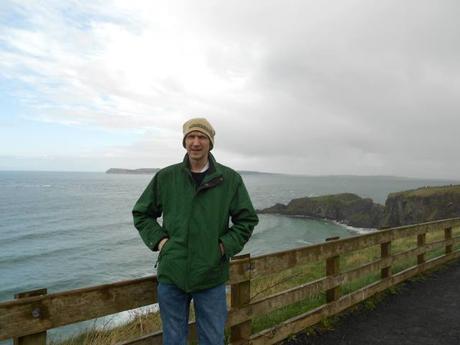 Down by Carrick a Rede
Belfast
We will spend predictably most of our time in Belfast City including some bars, food and sights.
"The boys won't leave the girls alone" – Old Irish song.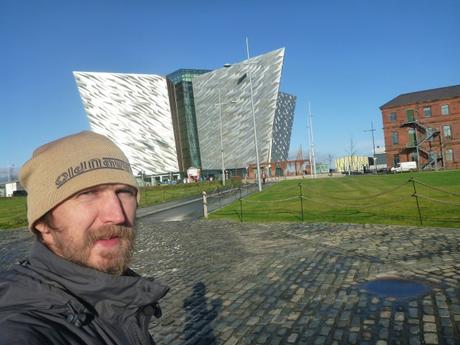 Titanic Museum, Belfast
Ulster Rugby
We will watch the Ulster Rugby team play an Italian side. As well as my Polish friends debut, this will be MY first ever Ulster rugby match and the first time I will visit Ravenhill since 1995 (no joke).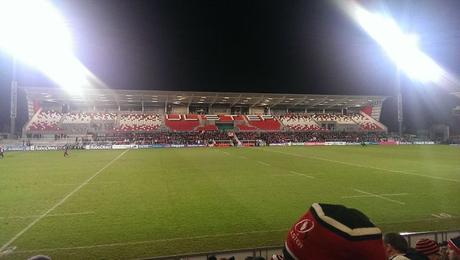 Ulster Rugby's Ravenhill Stadium, Belfast City
Glentoran F C
No trip to Northern Ireland should neglect a trip to the Oval Grounds in East Belfast. It is here on the hallowed turf that the likes of Ron Manley, Billy Caskey, Johnny Jameson, Fred Roberts and Walter Bruce played in days gone by. Glentoran FC will plays Ards FC on Saturday.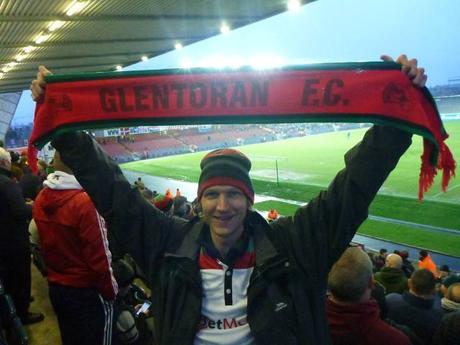 Glentoran FC – my home team
Bangor, Newtownards, Ballyhalbert
I will also be spending some time in glorious North Down and Ards – my birth town of Newtownards, my home town of Bangor and the coast at Ballyhalbert Einstein.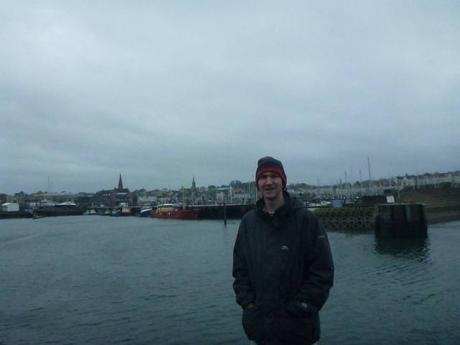 "Stepped off a train all alone at dawn back intill the hole where I was born" – my beautiful hometown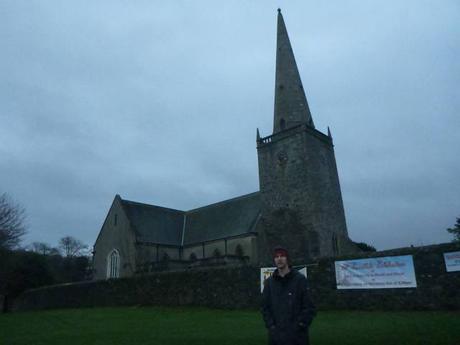 "Stepped off a train all alone at dawn back intill the hole where I was born" – my beautiful hometown
We will also cross the border into enemy territory to the Republic of Ireland…
Republic of Ireland
"In Dublins Fair City where the girls are so pretty, I first set my eyes on sweet Molly Malone"
Dublin – We will visit O'Connell Street, Temple Bar, Molly Malone, Oscar Wilde and have some Guinness.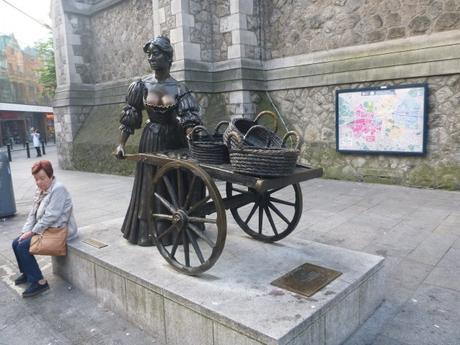 I first set my eyes on sweet Molly Malone…
A pint or two in Dublin beckons…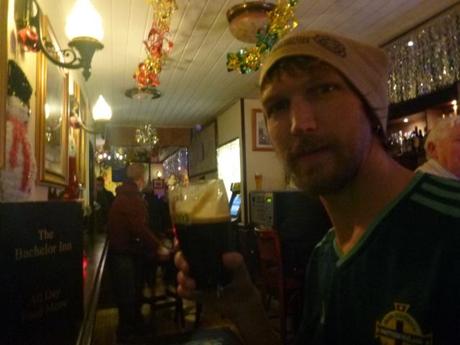 Last time in Dublin's Fair City…
So I'll be offline for a while, but maybe on Facebook and Instagram remotely to upload some photos…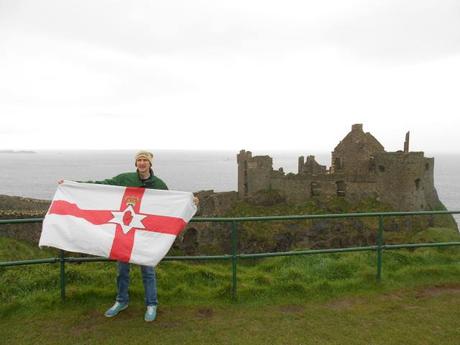 Dziwaczne Odkrycia: Taking My Polish Friends on a Tour of Northern Ireland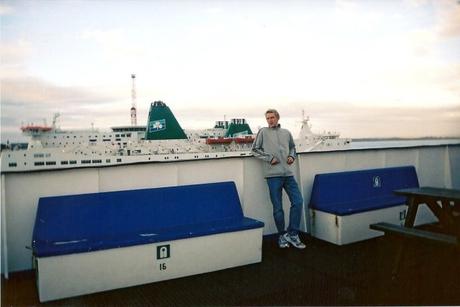 Dziwaczne Odkrycia: Taking My Polish Friends on a Tour of Northern Ireland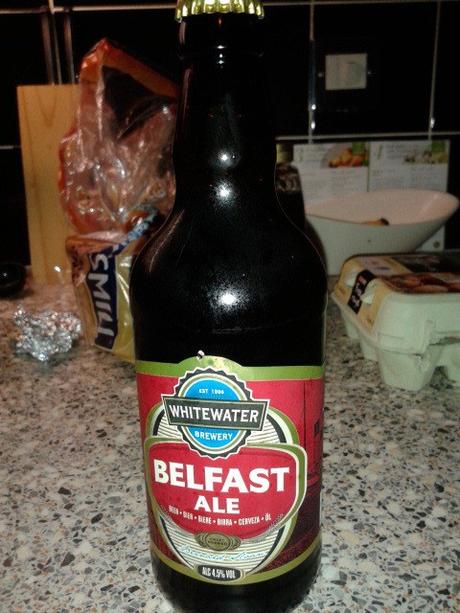 Dziwaczne Odkrycia: Taking My Polish Friends on a Tour of Northern Ireland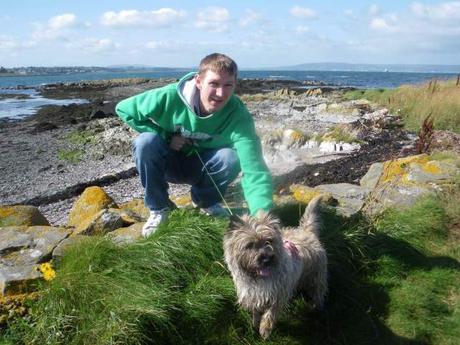 Dziwaczne Odkrycia: Taking My Polish Friends on a Tour of Northern Ireland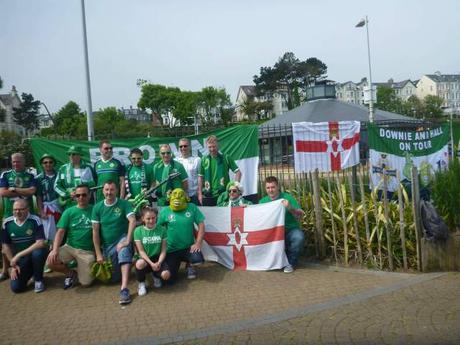 Dziwaczne Odkrycia: Taking My Polish Friends on a Tour of Northern Ireland