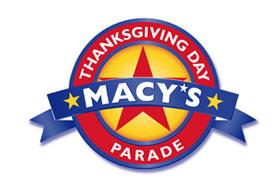 No disrespect. But dying to be a part of the holiday parade party: in a not a funny or good way is exactly the thought when I heard about someone that I believe had to be a really cool guy, Robert Blasetti, a 67 year old Macy's Thanksgiving Day Parade volunteer.
Unfortunately, Mr. Blasetti died "clowning", making people kids laugh and grown up's smile on Thanksgiving Day while taking part in the Macy's Thanksgiving Day Parade in New York City.
What a shame. The poor man had a heart attack. 
He was making balloon animals one minute, and sometime thereafter he was pronounced dead at a local NY City hospital.
What a heck of a tragic occurrence for his poor family to have deal with at this time of the year. If you believe prayer, bow your head for a minute and send up a little something special for the members of his family.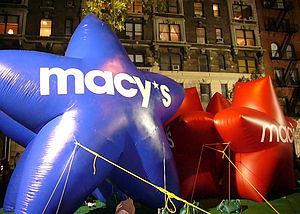 All I can hope is that his family might feel good knowing that he died doing something that he loved, entertaining people. But it's still just so sad for his loved ones that he left behind.
I've only posted one other blog article about someone's death; the "King of Pop" icon, Michael Jackson. However, I felt that this was equally important for me to post because people who clown are a part of the party industry family too; wherever they perform and however loosely associated it may seem they are as being a part of our "family".
Clowns are a significant part of a party when they're hired, often becoming the main attraction, if not stealing the entire show. Clowning is an honorable profession. Bozo the Clown, Buttons the Ringling Brothers clown, and French actor and famous mime, Marcel Marceau's famous persona, Bip the Clown, are just a few on a long list of some of the greatest clowns of all time.
May Mr. Blasetti rest in peace. And may God bless each member of his family. I am sorry for your loss.

Sponsor of the Month

*****
I do this... I write to help to create to opportunities for all of you to pursue your passion to have parties without regard to economic constraints.
I think if we keep talking about the cost of parties (I blog, you write comments), together, maybe we can break down some of the party industry price barriers and shame some of the people who've taken your money and delivered a poor quality product right into growing a conscious and treating you right (nice thought, isn't it?).
Opportunities to be inspired about parties are everywhere. Yet, people looking out for your wallet are few and far between. My goal is to inspire you, causing you to question the way things are that have been the status quo for too long. When we stand together and speak up, we can be a powerful force.
Let's keep the conversation of change going. Because in the sea of everyone talking, one voice is a whisper... several voices are a scream.
Leave a comment and share your thoughts, ideas and suggestions below. Remember to be as specific as possible because what you have to say helps us all.
I really love you guys. There, I said it.
 Always... be encouraged and encourage others too,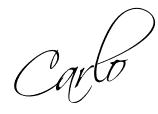 "Don't be ashamed to need help. Like a soldier storming a wall, you have a mission to accomplish. And if you've been wounded and you need a comrade to pull you up? So what?" - Marcus Aurelius
Image source: Wikipedia