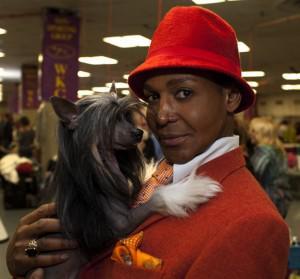 "Who Let The Dawgs Out, Miss Thang?"
Oh Snap.  Someone's gonna be Tardy For The Party from now on.
Don't get too excited, people.  We still have months of indecisive Bachelors, sobbing Bachelorettes, bug eating Survivors, fist pumping Jersey Boys, smokey eyed Salon Divas and Kitchen food fights before The Real Housewives of Atlanta even makes it to the cover of People Magazine at your local CVS counter, but that isn't stopping the franchise from stirring it up already.
Look up in the sky, but don't squint because NeNe Leakes says it will give you crow's feet.  The constellation known as Bravo TV is losing one of it's brightest, overly twinkly stars.  The flaming sunspot known as Dwight Eubanks, the unofficial Bonus Housewife if you're collecting the trading cards, is taking his toys and hair products and blasting off from Planet ATL 's gravitational pull in an aerosol vapor trail.
Dwight's announcement that he is leaving is definitely not news worthy.  Sooo not news worthy.  At least not in a Rupert Murdoch getting a pie in the face kind of way.  And how does that even happen nowadays, outside of a Circus Tent?  How does a guy get into Parliament with a pie?  I don't care if it's shaving cream, or Boston creme…how does that happen?  If you have to dump your Nokia 4G, keys, belt, cufflinks, spare change and watch in a tray when you go through security, how do they not notice a pie plate?  You can't get mouthwash or nail clippers on an  airplane, but you can get a 9 inch crimped tin from the Martha Stewart Everyday Collection into the row behind the Murdoch Boys?  I had to rewind that one a few times.
So anyway, Dwight is leaving.  They didn't exactly cut into prime time scheduling to break the news to America.  The only thing that made this remotely news worthy is his reasoning for hitting the road.  And it was hys-TER-ically ironic, in a Vegas Showgirl Dwight kind of way.
First, please review his photo up above.  Take your time.  I'll wait.
Ready?  Dwight is leaving ATL because there is too much buffoonery.  And too much craziness in television today.  He refuses to do it.
Now look at his photo again.  I know, right?
When pressed a little by some reporters, gradually the part about Bravo not giving his personal salon enough on-air promotion started to drip out just like that nasty hair gel usually does around his sideburns.  Promoting his salon was the only reason he was originally willing to do the ATL show.  Of course.  Because we all know that shameless self promotion is much better for the soul than buffoonery.  And who uses that word anymore?  Wasn't Henry VIII the last person to call someone a buffoon, ye verily?
But I'm going to miss Dwight.  I'm going to miss NeNe popping off on him at every opportunity, wagging her porky finger in his face so closely that you could see it reflect in his shiny forehead.  The two of them could take the simplest eight word phrase… "Who You Playin'? Oh You Wanna Play That?"…and repeat it back and forth all up in each other's grill for at least a minimum of 10 minutes, as if they were in a Dollar Store parking lot instead of Sheree's Atlanta Fashion Show.  Truly a gift.
Television can entertain, but should also educate, says Dwight.  And no buffoonery.  (That is totally my Word of the Week.  I hope the girl at BK messes up my Double Stack order so I can use it on her before the newness wears off.)  It appears that those women folk in Atlanta ain't educatin' the public enough for his liking, though I'll admit that last season I learned way more than I wanted to about women parts and NeNe's boob job.  With a nod to Ru Paul, Dwight is tucking his tail between his legs and heading out that doggie door to bigger and better things.  Girrrrl, pleez….he doesn't do crazy.
But funny enough, turns out he does do reality.  When pressed again by the reporters, Mr. Eubanks caved and confirmed that he is indeed working on his own reality TV show.  Of course he is.  Perhaps it will be on PBS now that he is so focused on educational projects.  Or maybe the Cartoon Network so we can finally find out where he buys those hats.
Regardless, I'm ashamed to admit that I'm already looking forward to yet another guilty pleasure.   If we're really lucky, his new show will be on the Food Network and we can learn how to bake those Parliament pies that looked so good on Mr. Murdoch's head.
What a mess.  Rupert don't play that.