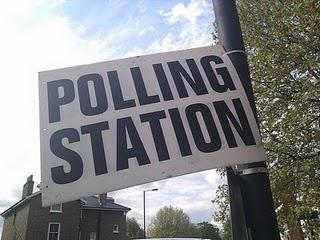 A quick glance through the blog archives has brought to my attention the fact that poll results haven't been shared since the series This Week In Review and What's On This Month took a hiatus.
So here are the results of four
Clogs and Tulips
polls that have been kept under wraps... until now.
Who is your favorite Dutch music artist?
Caro Emerald – 22%
BLĂ˜F – 16%
Anouk – 16%
Other - 16%
Van Halen - 8%
Golden Earring - 5%
Spinvis - 5%
Marco Borsato - 2%
Jan Smit - 2%
None of the above - 2%
Laura Jansen – 0%
The Toppers – 0%
Acda en de Munnik – 0%
Abel – 0%
Check out some of these artists in the Learn Dutch Through Music series
Who were you hoping would go home with the 2010 World Cup Title?
The Netherlands – 100%
Spain – 0%
Relive the oranjegekte with the
Clogs and Tulips
World Cup video.
Are you involved with an expat or international community in your host country?
Yes - 76%
No - 17%
Considering it - 5%
If you're not, you should find one near you. My experience with the International Women's Contact Utrecht was invaluable!
Which phase of Culture Shock best describes you at this time of your expat journey?

Recovery Phase: feeling comfortable in host country and culture - 47%
Regression Phase: issolating one's self from the host culture - 33%
Honeymoon Phase: everything's new and exciting - 9%
Rejection Phase: rejection of country and culture - 9%
And while we're on the topic of polls, don't forget to vote in the newest poll:
Do you think membership passes should be necessary in order to patronize coffeeshops in the Netherlands?
Voting ends at midnight Amsterdam time on 1 April (and, no, that's not an April Fool's joke). The poll can be found in the right-hand sidebar under "Recent Comments" and above "Blog Series."
Did you vote in any of the above polls? How do you feel about the results? (I, for one, can't believe I forgot to add De Dijk to the Dutch music artists poll!) Do any of the results surprise you? If you had the chance to vote again, do you think you would vote differently on any of these topics?
Photo: James Cridland, Flickr



Did you enjoy this post? Subscribe via rss feed or email to catch the latest from Clogs and Tulips: An American in Holland.
©2011, Clogs and Tulips: An American in Holland. All rights reserved. On republishing any part of this post, you must provide a link back to this original post