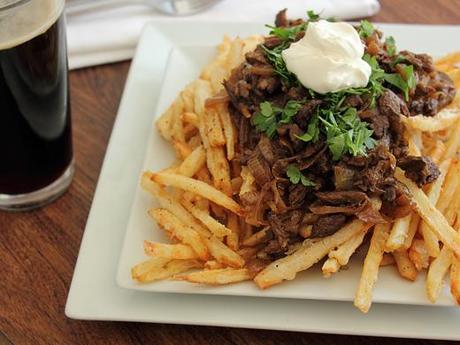 Gift giving can fall into two camps.  I mean, there are definitely more kinds, but to keep it simple, lets just go with two.  There are those totally selfless gifts.  Those that benefit only the recipient.  The kind that are chosen after thoughtful, careful consideration of the likes and dislikes of the person receiving the gift.  Like the DVDs of The Secret Life of the American Teenager that Seth gave me one year.  I had been (rightfully) too embarrassed to tell him that I watch the show (It is seriously so so bad, but I cannot stop watching), but somehow this secret came out.  And a few weeks later, there they were, two seasons of it on DVD for me to enjoy and relish in all their soap opera-y glory, with the caveat that Seth would never partake in Secret Life viewing.

Then there are those that conveniently benefit both the recipient and the giver.  Valentine's Day this year was, perhaps, not my finest moment, as both the gift I gave Seth and the the gift I gave Max both fall in this camp.  Like these towels - I gave Seth two.  Guess who gets to use one of them.  What a coincidence!  Max received Finding Nemo.  Because I adore it.

And speaking of things I adore, I love making oven fries.  Tossing some veggies or potatoes with oil, salt, and pepper and popping them in the oven - super quick and super easy.  I should point out, I am not anti-deep frying.  But it is hard to fit it in as a "side dish."  If I'm doing it, I need it to be the main event.  But Seth, his face becomes ever so slightly crestfallen when it is announced that the fries I am serving aren't "real fries."

So when the Creative Cooking Crew's challenge of meat and potatoes was revealed this month, I figured I would give Seth a culinary gift of sorts- french fries.  Deep-fried fries - all fried in duck fat.  None of this oven business.  But really, I just wanted to play around with some duck fat.  And by culinary gift, I mean, I told Seth that he would be doing the actual frying (in fairness, this is something he enjoys).  I'm such a giver, what can I say...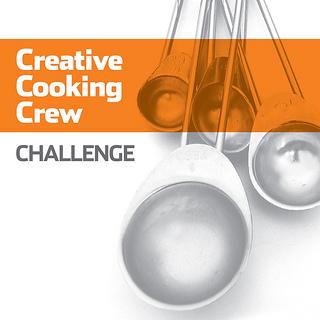 We topped these french fries with a beefy gravy filled with onions and beer.  And topped with a dollop of sour cream and a touch of truffle oil.

It figures that all my "presents" would come back to bite me - Seth's Valentine's Day gift to me?  A mandoline to make the french fries.


Ingredients


For the meaty gravy:
1/2 - 3/4 pound beef stew meat
1 tablespoon olive oil\
salt
pepper
3 tablespoons unsalted butter
2 onions, sliced
1 large thyme sprig
1 teaspoon juniper berries
1/2 teaspoon cloves
1/2 teaspoon peppercorns
1/2 teaspoon coriander
1/4 teaspoon ground bayleaf
3 garlic cloves
8 ounces of a nice beer (we actually made this twice, once with Chimay Blue and once with a Black Butte Porter)
1 teaspoon brown sugar
1 teaspoon apple cider vinegar
For the fries:
11.5 ounce container duck fat
1 quart canola oil
4 smallish russet potatoes, julienned into 6 mm strips
1 cup flour
 reserved seasoning mix
sprinkling of fleur de sel
drizzle of truffle oil
2 tablespoons parsley, for serving
dollop of sour cream, for serving


Instructions


For the meaty gravy:
Grind juniper berries, cloves, peppercorns, and coriander together, and then mix in a 1/4 teaspoon of ground bay leaves.  Set aside.
In a dutch oven or heavy skillet, heat olive oil over high heat and brown the beef.  Make sure to get the sides nice and brown, then turn the heat to low to finish cooking the beef until just barely pink.  Turn the heat off, and remove the beef to a cutting board.  Let the beef rest for a few minutes, then shred or slice into small pieces.  Try to reserve any of the beef juice that runs out while shredding.
In the dutch oven or skillet, melt butter over medium heat and add onion, 1 1/2 teaspoons of the reserved seasoning mix, and the leaves from a large sprig of thyme. Cook on medium for about 5 minutes, then reduce to low, cooking for another 15 minutes to get those onions soft and silky.  Add in the garlic and cook for a minute, until fragrant.  Add the beef and any of its reserved juices back into the pan.  Add the beer, letting it cook down just a bit.  Add in the brown sugar and vinegar, and let it cook on low for a few minutes.
For the fries:
Peel potatoes, keeping them in a large pot of cold water after peeling.  Julienne each one into 6 mm strips, keeping them in the cold water again until frying.
We used the double frying method for the fries to get them as crispy as possible.  Pour the canola oil in one saucepan, and the duck fat in another.  We found it best to keep the canola oil at 250 degrees and the duck fat at 300 degrees.  When the oil was at a higher temperature, it would cook too much in the canola and not enough in the duck fat, not picking up that delicious, savory taste of the duck.
We also tried out frying the potatoes without dredging them in flour but they were soggier and less crispy that way.  So, mix flour with some water to make it a consistency just thicker than heavy cream (probably about 1/2 cup water), and dredge a handful of the julienned potatoes in the mixture before tossing them in the canola oil.  Fry for just a minute, until the potato stops looking opaque.  Use a skimmer to take the fries out of the canola oil and place them in the duck fat, frying until golden and crispy, about 3-4 minutes.  Set on paper towel and repeat until all the potatoes are cooked.
Toss fries with a bit of truffle oil, and sprinkle with seasoning mix and fleur de sel.  Top the fries with gravy, parsley, and a dollop of sour cream.