We all have heard about the European lifestyle, Australian landscapes, American commercial and shopping streets, and Asian food. But there's a place on earth which can offer all such things at one place and that is Dubai.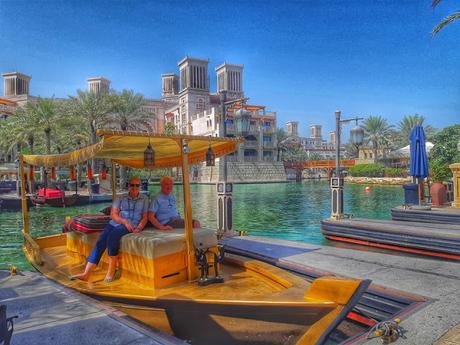 Dubai is no more the land of oils only, it is now converted into a whole new futuristic city that incorporates each and everything a man can ever require. Well, I must tell you why I call Dubai the futuristic city. You might or might not know that UAE was the land of deserts in its history then it became a leading oil reserve and today it has the world's highest building – Burj Khalifa, some of the largest malls, and many other places that are very difficult to build on such kind of land. Forget about building skyscrapers, they have even constructed artificial islands.
Dubai itself comes among the most visited cities around the world, at the same time it is not limited just to tourists. A lot of business opportunities are also there which are gradually growing. Tourism is also a big business under which millions of people go on Dubai tourstraveling from different countries. Let's now discuss how you can also grab an opportunity to get some business opportunity from Dubai.
Become a Tour Organizer
Living in a country other than the UAE opens doors for you to get quality business. You can start your own tourism services, such as tour advisor and organizer. This would be highly beneficial if you are living in Europe or USA as a majority of the population from these parts of the earth would be more interested in visiting Dubai.
You just need to have contacts which would make it easier for you to gather leads. Get in touch with a reliable and reputed tour service provider based in Dubai and start your business. Once you find someone to join hands with you, you can start promoting Dubai vacation packages and once you sell them to a group of people, you can earn good commission profits.
Options to contact
Corporate tours: Workplaces are equipped with computers, files, coffee mugs, targets on notice boards and sometimes stress. These are the reasons why many companies take their employees on tours as a break from work to refresh their minds. You can get the best business opportunities by contacting any of such companies.
College Sightseeing Tours: Colleges also take students on happening tours; you can contact some which would be interested in visiting Dubai to roam around the high-lighted streets, shop in the biggest malls, and to enjoy light entertainment and sports activities under customized Dubai vacation packages.
Educational Tours: There are places like Dubai Knowledge Village, Ras Al Khor Wildlife Sanctuary, Jumeirah Archeological Site, The Dubai Museum, etc; these places would be perfect to organize an educational tour for school or college students.
After all, you should also think about your interest before you move further and do fine research on the tourism industry before stepping into the tour-organizing business.