Today I present to you a nutritious and healthy sugar-free dry fruits laddu recipe made with red poha as base. These laddus are ideal for toddlers above one year.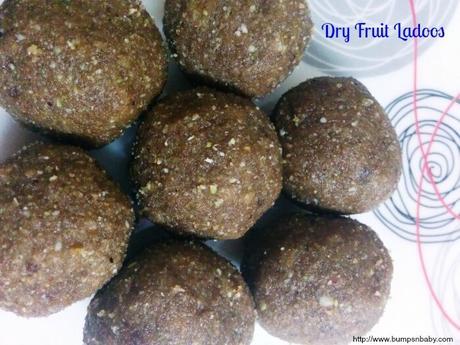 Ever wondered, why most of the diet regimes recommend having a handful of dry fruits every day. It is because dry fruits are a fab source of essential fats, minerals, vitamins and proteins for the body.
Including dry fruits in your child's diet can have immense health benefits.
Moms, you can also have these dry fruits laddu as your nutrient supplement and trust me it is a guilt free pleasure. Laddus can be served as snack or a sweet item in the snack box or an evening snack along with milk. You can also check out sesame laddu recipe for kids.
Red poha, aval, avil or flattened rice is a versatile ingredient. You can make a variety of sweet and savory recipes using the red poha.
Red poha has numerous advantages as well as it is packed with iron which is essential for growing children, pregnant and lactating women. It is low in gluten content making it an ideal base for our laddus. It is also very easy to digest and so is easy on stomach.
Benefits of dry fruits ladoo for toddlers and kids: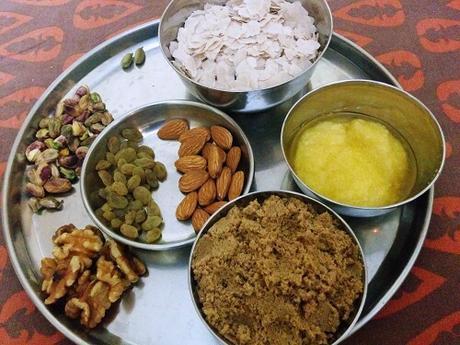 The dry fruit laddoos are very good alternatives to health bars and chocolates. The nutritional benefits of dry fruit laddos or laddus are as follows.
Rich in iron
Low gluten
Source of protein
Rich in essential fats and vitamins
For this recipe, we will be making a powder out of roasted dry fruits and poha. Add jaggery, cardamom powder, ghee and make laddus.
This laddu recipe is super quick and can be made by anybody as chances of failure are very less.
Dry fruits laddu recipe - preparation method:
I am using almonds/badam, walnuts/akhrot, pistachio/pista and raisins/kismis for today's recipe. Please feel free to add your favorite dry fruits like cashew nuts / hazelnuts and try the process.
Roast all dry fruits except raisins or kismis in a heavy bottom kadai. Transfer into a bowl and let it cool completely.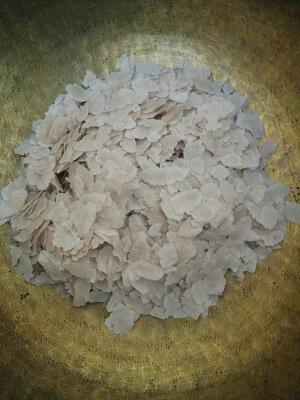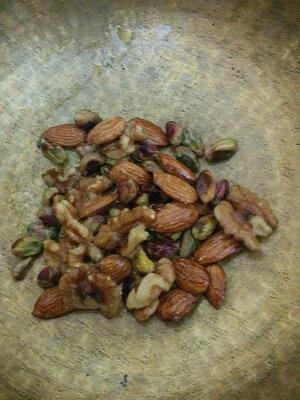 Roast red poha for 4 to 5 minutes in the same tava on medium flame until crisp. Grind both roasted dry fruits and crispy poha to a powder. Add powdered jaggery and cardamom.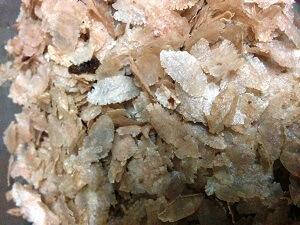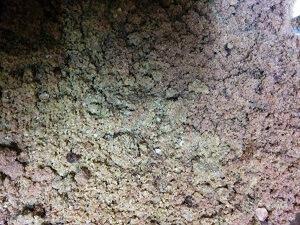 Heat the tawa with 2 tablespoons of ghee and add the powdered mix. Keep mixing on low flame until you can roll balls out of the mixture. Once you get the consistency to roll a laddu out of the mixture, switch off the flame and make balls out of it using ghee as required.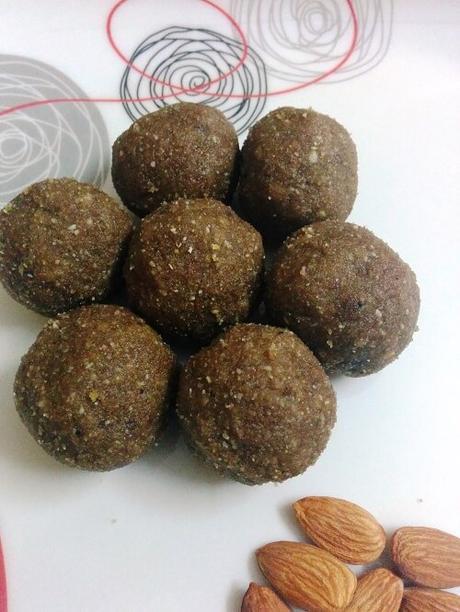 Our sugar-free nutty dry fruits laddus are ready.

These dry fruit ladoos store well for more than 10 days though my stock got over in a few hours 😛 Do store them in an air tight container.
Try to give only one laddu a day for kids as more than that may be heavy for tiny stomachs.
You can also try the homemade dry fruits powder and chocolate almond powder mix.
Do share this nutritious dry fruits laddu recipe in your Facebook and Twitter.
Do you like dry fruits laddus? Is your little one fond of dry fruits? How do you make them eat dry fruits? Is there any other ways you make dry fruit ladoos at home? Share with me in comments please.