I
finally
managed to track down Revlon Colorburst Lip Butters! I have been looking for them everywhere since I first started seeing other bloggers rave about them. I was shocked I couldn't find them anywhere, but then again, the drugstores near me have awful cosmetic selections aside from a few brands. I found these in a Walgreens near me, though they didn't have many left.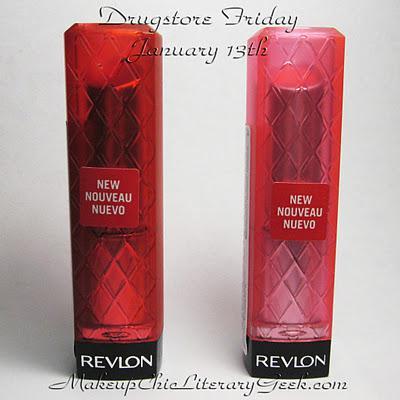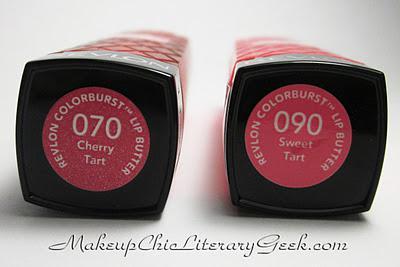 I had a hard time choosing 2 colors, but these were the two I finally landed on! It is a total coincidence that both happen to be "tart" colors. ;)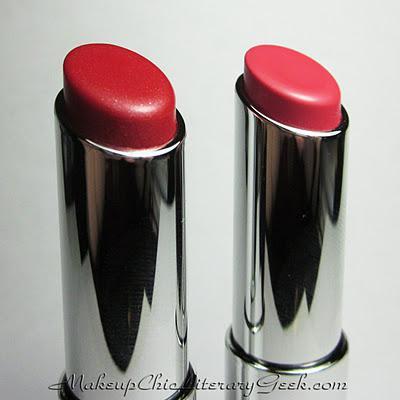 I swear, when it comes to lip products I always gravitate towards red and pink first. I love coral as well. I'm not usually a fan of darker burgundy or purple hues for some reason.
Cherry Tart
Color description -
In the tube it's a cherry red with micro-glitter sparks.
Application/Opacity -
This literally went on like butter--very appropriately named! It's smooth, creamy, and light-weight. This tinted my lips pretty well, but is not meant to be opaque or full-coverage. There's no stickiness or tackiness at all.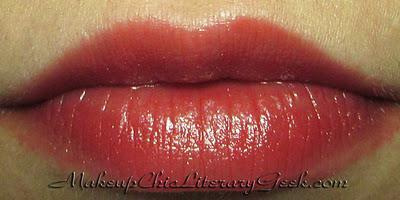 Nice, right? I was surprised by how pigmented it was. It felt great on my lips, too!
Sweet Tart
Color description -
In the tube it's a bright pink that is more vibrant than a bubble-gum shade, but not blue enough to be fuchsia in my opinion. 
Application/Opacity - This shade was just as smooth and lovely to apply and wear as Cherry Tart. I was again surprised by how well it tinted my lips, though obviously it's not opaque or meant to provide full-coverage.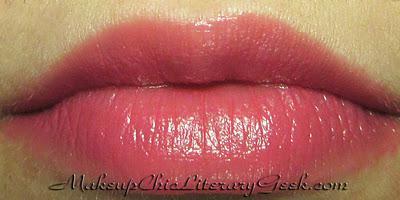 Isn't that a pretty pink? I love it!
Price
These were marked at $7.99 retail at my Walgreens, but there was a sale going on for BOGO 50% off so I paid $11.96 for both!
Where to Buy
In theory, these were once available anywhere Revlon is carried (drugstores, super-stores like Target and Walmart, etc.), but I have only seen this at 1 Walgreens near me and nowhere else. Definitely hunt around if you can't find them in the first store you look.
Final Thoughts
These are 100% a must if you can find them! I love the way they look and feel and I'm so impressed that they're drugstore lippies. These actually remind me of the consistency of Poppy King's lipsticks!
Her lipsticks are creamy, smooth, lightweight, and a bit sheer. I reviewed the Poppy King lipsticks for Boots No. 7 a while ago. Definitely check those out if you like these.
All in all, I think they're great for someone that wants a quick, easy lip product to throw on, on-the-go. I also think they're a great solution for someone just getting into colored lippies. If you're lacking confidence in terms of bold lip colors, definitely give these a try until you're ready to wear something a bit more opaque.
Drugstore Success or Failure 
This was absolutely a success in my eyes! The price was great with the discount, the lip butters were fabulous, and I'll definitely be heading back to see if they have any more that catch my eye. If you like what you see, get out there now and give them a try!
What drugstore products do you love or are you dying to see me review? I can't guarantee I'll review them, but I'm always open to suggestions!