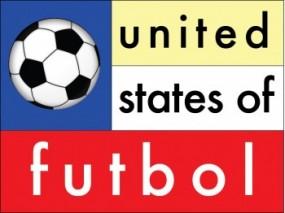 Our New Logo!
In today's episode, Earl Reed and Robert Hay begin with the United States' banner offensive day against the Germans, knocking off a weakened side 4-3 on Sunday. They discuss the happenings of the match, and what might be taken away as the team heads to Kingston to battle the Reggae Boyz in a World Cup Qualification battle.
They then move on to more devastating news for Chivas USA fans, as Jose Luis Sanchez Sola (a.k.a. Chelis) was sacked during the week. After commiserating for the umpteenth time with Goat fans, the guys ran down all of the weekend's action.
To close out, David Beckham appears to be taking his talents (or money, or prestige…whatever) to South Beach. He spent the long weekend touring. Earl and Robert discuss the ups and downs of these developments, as well as another nice United States win as the women's team defeated their northern nemesis Canada 3-0 in Toronto.
Listen in the player below, or visit our iTunes page and subscribe there. You can reach us on Twitter at USofFutbol, or on Facebook at this link. If you prefer to Tweet the hosts, you can find Earl Reed or Robert Hay at the hyperlinks provided.
Thank you for listening to the United States of Futbol Show!
———————–
Additionally, listen to Feuerstein's Fire on Friday evening for coverage of the Jamaica vs. United States WC Qualifier. Earl Reed and Robert Hay will be the guests of Daniel Feuerstein as he previews and breaks down all of the action. The prematch show starts at 9 PM EDT, with the postmatch kicking off at 11:30 PM EDT.