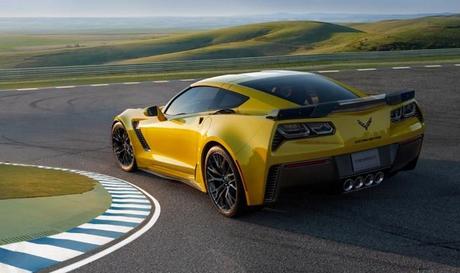 When talking about American Supercars, nothing beats the Chevrolet Corvette. The maker of this amazing mean machine arrived at this years Detroit Auto Show to surprise all the supercar fanatics with a new member for Corvette family, it's the badass 2015 Corvette Z06.
The 2015 Corvette Z06 features an amazingly stunning design. That curved up hood with scoops and the beautiful new tail lights with that awesome set of exhaust tips makes this the coolest supercar I've seen in this decade. And when talking about the innards of this monster, The 2015 Corvette Z06 is the first Z06 model to have a supercharger. It also comes packed with a 6.2-liter LT4 V8 engine leashed with 625 horsepower and 635 pound-feet of torque. The car will be available in either a seven-speed manual or an all-new eight-speed automatic gearbox.
Read Also: This Badass Military Truck Can Fly Like a Helicopter

"The new Z06 delivers levels of performance, technology and design that rival the most exotic supercars in the world," said Mark Reuss, president, General Motors North America. "And the Z06 leverages the engineering expertise of GM, offering the choice of two world-class transmissions, supercar performance without supercar fuel consumption, and technologies that make it easier to fully enjoy the incredible experience of driving it."
The 2015 Corvette Z06 will go on sale in 2015.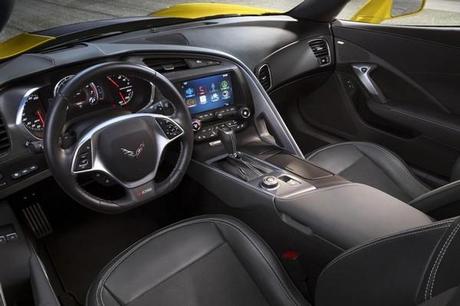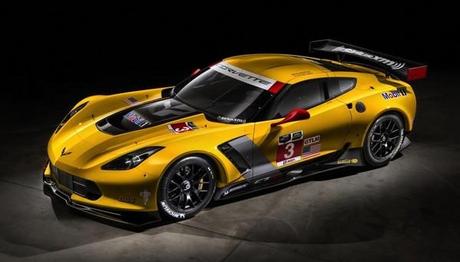 [Source: Digital Trends / Auto Blog]
(All images, trademarks shown on this post are the property of their respective owners)