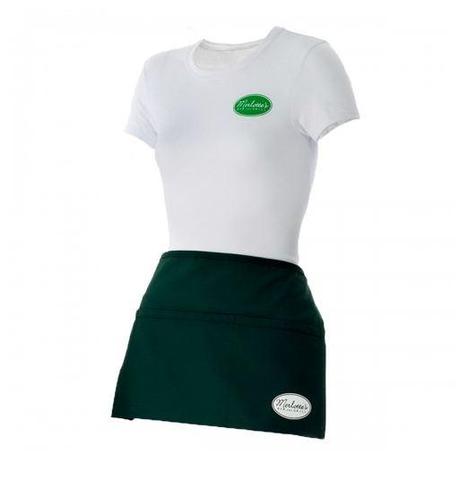 Halloween is right around the corner Truebies! So why not show your love for True Blood by letting one of your favorite characters inspire you? The HBO Shop is ready to help you do just that with its line of show inspired apparel.
One of my favorites is the Inspired by Sookie Apron and Merlottes T-shirt Set. I've seen quite a few Sookies and Jessicas at cons that I've gone to. For Sookie all you need to add is a pair of black shorts or black pants. And Jessica requires some red hair and of course the True Blood fangs.
For Halloween, the HBO Shop is offering the apron set for $39.99 and will deliver it just in time for Halloween. And be sure to check out the "Inspired by" section on the HBO Shop to see other items that could go with your character's outfit. The only thing that will limit you is your imagination!
Source:  Shop.HBO.com- "Inspired By"
Image Credit: HBO, Inc.