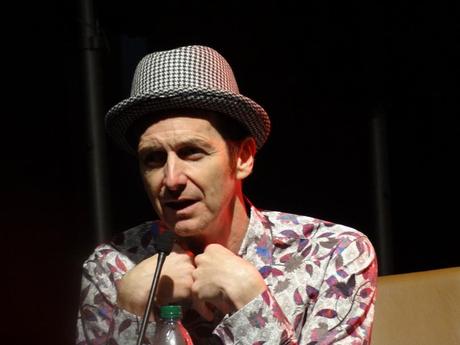 Denis O'Hare (Russell Edgington) joined Charlaine Harris, Kristin Bauer van Straten (Pamela Sywnford de Beaufort), Joe Manganiello (Alcide Herveaux), and Jim Parrack (Hoyt Fortenberry) on Day 2 of Dragon Con 2011. It was the big day of all three panels with the room just about full. Joe Manganiello got a lot of love which was nice to see; lots of whooping and cheering. I won't give a blow by blow recap of the panel since I got most of it on video.
Here are my highlights:
* Charlaine Harris dressed up as a Victorian widow. Her costume was designed by True Blood costume designer Audrey Fisher.
* Kristin Bauer van Straten  discussing having to speak Swedish on the show and being reminded by Alexander Skarsgård that 9 million Swedes will know what she's saying.
* Denis O'Hare admitting that actors live their lives in a state of panic.
* The fire alarm going off when Joe was describing his wierdest fan experiences.
I hope you enjoy the videos and photos below. But I apologize in advance for the camera work, lol.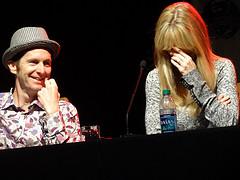 DSC00205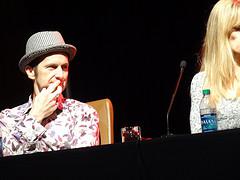 DSC00203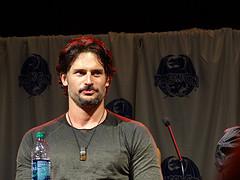 DSC00201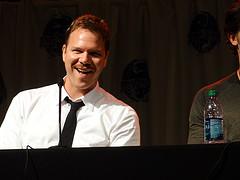 DSC00200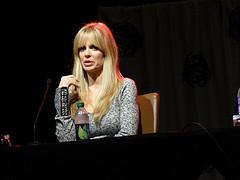 DSC00199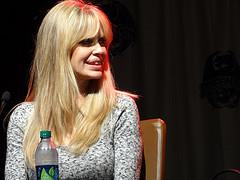 DSC00197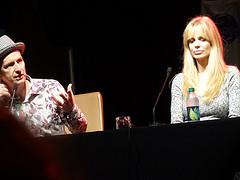 DSC00196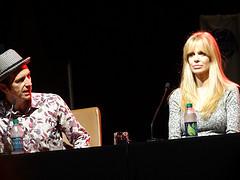 DSC00195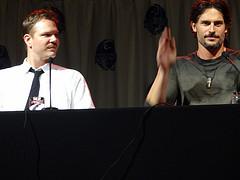 DSC00194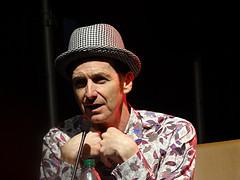 DSC00193






 « prev   1   2    next »  (16 Photos)
Stick to True Blood Fan Source for Dragon Con Day 3 photos and videos as well as a reflection on my trip.
Image and Video Credits: True Blood Fan Source.com