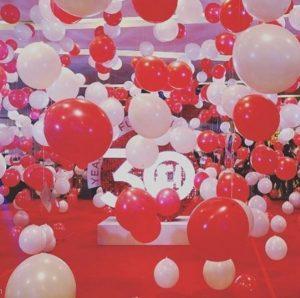 To celebrate 30 years of fun shopping, SM launched the first-ever digital scratch promotion in the country last February 29th.
"Download & Win" is a digital scratch card which is embedded in SM Supermalls Mobile App.
From February 29 to March 31, 30 lucky mobile app users daily where able to win exciting prizes such as: free mobile data, free Spotify, free Facebook, Games, Unli-call and Unli-text for Globe, Touch Mobile, Smart, Sun and Talk & Text subscribers.
You weren't one of the lucky winners? No worries as the fun continues this month. And this time, SM is teaming up with Krispy Kreme Doughnuts & Coffee.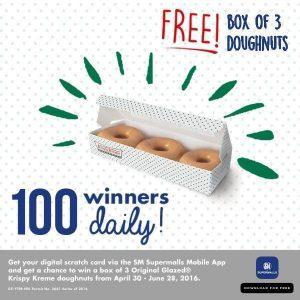 The Biggest Free Doughnut Treat
Every day starting April 30 to June 30, 100 unique SM Supermalls mobile app registered users will win 3 Original Glazed® Krispy Kreme doughnuts. To get the digital scratch card, you should have the SM Supermalls Mobile App installed on your smartphone. The app is free and available onApple App Store and Google Play Store.
Once installed, make sure you sign up and check daily. Yes, daily because it will give you more chances of winning. Not only that, but the SM Supermalls Mobile App is one useful app as it features the following.
Feed section - This showcases the latest offers, discounts and promos. It also contains announcements on the latest services, movies and events in SM malls nationwide.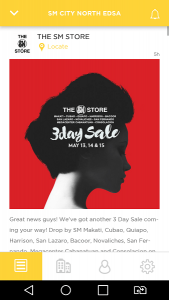 Find a Store - If you need help finding a store, just tap on the building icon. There you will see FIND MALL LOCATION, VIEW MALL MAP, CHANGE MALL, and a search bar. There are also banners for Shopping, Dining, Entertainment, and Services. When clicked, you will see the list of shops, restaurants, and so on.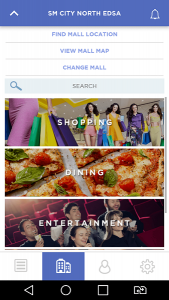 Parking Tab - Are you one of those people who often forget where you parked? The app has got you covered! Tap on the car icon on your profile and type in your parking details. Don't forget to save.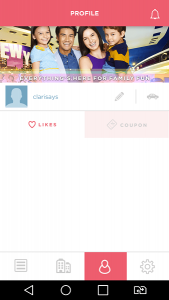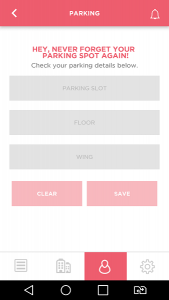 Download the SM Supermalls Mobile App now and scratch those "Download & Win" digital scratch cards!
Happy Shopping!
#EverythingsHere #SMMobileApp
Don't forget to follow and share this promo on social media!
(Visited 12 times, 12 visits today)