If you have used Windows 95 and Windows XP, then you definitely aware of PowerToys. The application is now available for Windows 10. Let's learn everything about the app.
After Windows XP, Microsoft stopped releasing PowerToys for Windows Vista, Windows 7, Windows 8 and 8.1. Even PowerToys was unavailable for Windows 10 too. Fortunately, Microsoft is now working to develop PowerToys for Windows 10, also it is available for download.
PowerToys for Windows 10
Those users who don't know about PowerToys, it has a set of free programs that helps in adding new features to Windows OS. The latest version of PowerToys v0.17.0 offer various programs which includes: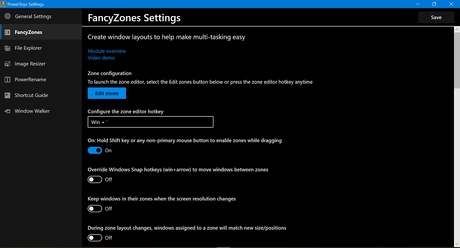 FancyZones – Create window layouts to help make multi-tasking easy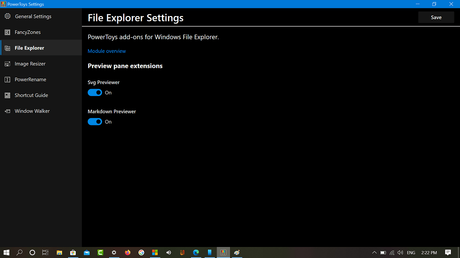 File Explorer – PowerToys add-ons for Windows File Explorer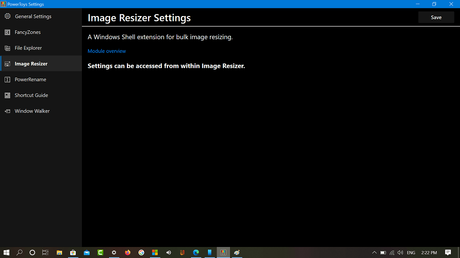 Image Resizer – A Windows Shell extension for bulk image resizing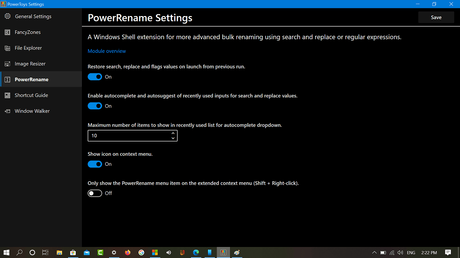 PowerRename – A Windows Shell extension for more advanced bulk renaming using search and replace or regular expressions.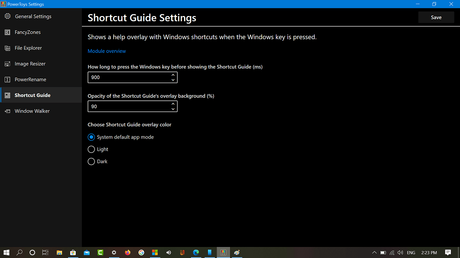 Shortcut Guide – Shows a help overlay with Windows shortcuts when the Windows key is pressed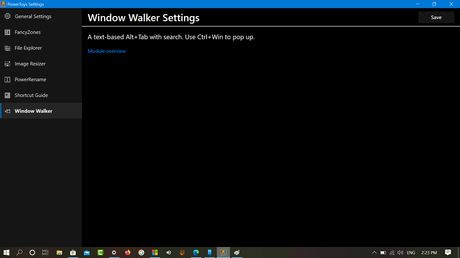 Windows Walker – A text-based Alt+Tab with search. Use Ctrl+Win to pop up
From General settings, you can enable or disable free program available in PowerToys. Apart from this, you can manage various settings like:
Download Update Automatically
Run at Startup
Run as Administrator
Choose Setting color
If you want to try PowerToys in Windows 10, then you can download the latest version from GitHub page.
Download PowerToys fo Windows 10
Once you download and install PowerToys on your Windows 10 PC, it run in the background and its icon appears in the System tray. From there you can launch PowerToys Settings manage various settings.
What are your thoughts about Microsoft brining PowerToys to Windows 10? Let us know your opinion in the comments.