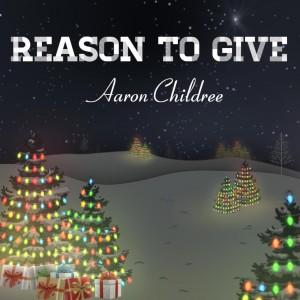 Just recently we reviewed Aaron Childree's album, "Above The Norm".  He has a new holiday single off that album called "Reason To Give".
This is just the perfect song for the holiday season.  The music behind the vocals has so many layers to it that every time I listen to this song I hear soothing new.  The message that this song has is a great message for the holiday season.
Aaron is giving back this season by joining forces with Make A Wish Foundation.  You can help him by going to iTunes and downloading this single.  This is a song that you want to have in your Christmas/Holiday playlist every year.
Make sure to check out the lyric music video for the song below.