Finally, the good news is coming for Surface Pro X. Microsoft's Edge Chromium is now available for download on ARM64 devices.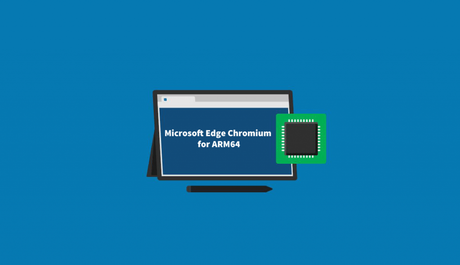 Microsoft today rolled out the native ARM64 version of the Chromium-based Edge browser for testing. At the moment, it is available in the Canary channel. The browser will offer a better battery life and better overall performance for ARM64 devices (For example Surface Pro X) running Windows 10.
After the availability of Stable Edge Chromium installer leaked in recently, Microsoft itself announce that the new Edge-based Chromium is now officially compatible with ARM64 devices, like the new Surface Pro X.
We're pleased to announce that Microsoft Edge for ARM is now available in the Canary channel! Canary is now built natively for the ARM64 architecture that powers some Windows 10 devices, including the new Surface Pro X. It will soon come to the Dev and Beta channels as well. pic.twitter.com/cKg1H3Utfd

— Microsoft Edge Dev (@MSEdgeDev) November 13, 2019
As discussed above, the Edge Chromium for ARM64 devices is available only in the Canary channel and it is expected that the Edge Chromium will be available in Dev and Beta channel in upcoming weeks.
In the mean, users who want to try Edge Chromium in their ARM64 devices can head over to Microsoft's Edge Insider site.
Via – HTNovo