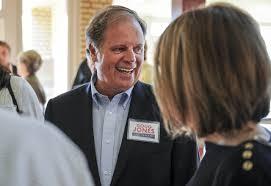 Doug Jones
A faction of the State Democratic Executive Committee (SDLC), led by U.S. Sen. Doug Jones (D-AL)
has aligned itself with a Birmingham attorney who represented former U.S. District Judge Mark Fuller
in proceedings that led Fuller to resign from the bench over charges
that he beat his wife in an Atlanta hotel room in 2014
. Until the wife-beating episode became public, Fuller perhaps was best known as the George W. Bush appointee who handled the prosecution of former Democratic governor Don Siegelman so corruptly that it resulted in a prison sentence of more than six years for what we have described as "
a crime that does not exist
" and obviously could not have been committed.
Despite Fuller's unsavory conduct, Barry Ragsdale (of Sirote and Permutt in Birmingham) stepped up to represent Fuller in the wife-beating case, in which
judicial investigators described Fuller's conduct as "reprehensible."
The Jones-Ragsdale-Fuller connections provide more evidence that Jones is a DINO (Democrat in Name Only), according to a veteran state political activist. A prominent commentator says the Fuller case is a classic example of the corruption that is rotting America's foundations.
Jones essentially is trying to take over the Alabama Democratic Party (ADC) with the assistance of a lawyer who supported a Republican-appointed judge -- one who engaged in demonstrably corrupt actions on the bench, with a history of abusive actions toward women in his personal life. Fuller faced allegations of physical, verbal, and substance abuse from two ex wives, but Ragsdale did his best to sweep Fuller's actions under the carpet and protect a spot for the Siegelman "hanging judge" on the federal bench.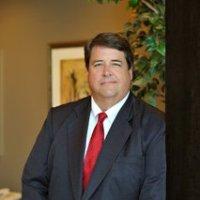 Barry Ragsdale
Those actions failed, but now Doug Jones has sought Ragsdale's help to fight off legal challenges to his attempted takeover of the ADC. Bringing Ragsdale on board -- with his history of protecting a corrupt, wife-beating, right-wing judge -- is supposed to represent progress in Alabama? Do integrity, decency, and the rule of law have any place in Doug Jones' vision for the Democratic Party in Alabama? Is the alliance with Ragsdale another sign that Jones is beholden to his Republican boosters more than the mostly black, female voters who put him in office? From a report at
al.com
about this past weekend's SDLC meeting in Montgomery, where the Jones faction approved new bylaws in a major step toward replacing current party leaders Nancy Worley and Joe Reed:
The Alabama Democratic party has been deeply split over leadership for more than a year. The SDEC reelected Worley as chair in August 2018. Some Democrats challenged the results. The DNC decided there were irregularities and in February ordered the SDEC to adopt new bylaws followed by new elections for chair and vice chair.


After deadlines were missed, the DNC invalidated the national party credentials of Worley and First Vice Chair Randy Kelley. The DNC has withheld money from the state party and has not yet approved the state's delegate selection plan for next year's Democratic National Convention.


Worley has said those who wanted a different result in the August 2018 election for party chair are to blame for the dispute, including Sen. Doug Jones, who backed her challenger last year. . . .




Worley said the turnout at today's meeting shows a lack of broad support for what was approved.


"While 78 attendees show 'loyal opposition,' that number does not show a groundswell of support for the DNC's agenda," Worley said in a text message. "I look forward to the October 12 meeting, at which time the SDEC members will discuss the negative effects of the Doug Jones/DNC Bylaws."
Where does Ragsdale enter the picture? Here is more from
al.com
about this past Saturday's meeting:
Attorney Barry Ragsdale attended today's meeting and said he would represent the position of the SDEC members who attended in any legal challenge to the legitimacy of the new bylaws.


Ragsdale said members at today's meeting should attend the Oct. 12 meeting called by Worley if they wanted to.


"But it's important to note that meeting will be guided by the bylaws that we adopted at this meeting," Ragsdale said. "Their failure, if there is a failure to follow those bylaws, that meeting will be subject to legal challenge."
Is the Jones-Ragsdale alliance a ruse that could trip up progressives in Alabama? We have addressed that question in several posts, including this one, showing that Jones has a history of stabbing fellow Democrats in the back:
Former Alabama Gov. Don Siegelman and U.S. Sen. Doug Jones (D-AL) engaged in a heated political discussion shortly before Siegelman was forced to go to the doctor and wound up having heart surgery, sources tell Legal Schnauzer.
Siegelman had heart-bypass surgery on Feb. 9, the same day that his son, Joseph, qualified to run as a Democrat in the 2018 race for Alabama attorney general. Joseph Siegelman's political plans were at the heart of a tense conversation between Jones and Don Siegelman, sources say.


Don Siegelman, apparently under the mistaken impression that Jones would be supportive of the younger Siegelman's plans, asked the senator for an endorsement. Jones declined, which should not have been a surprise considering the evidence of his support for the other Democrat in the race, Bradley Arant lawyer Chris Christie.


Jones' negative reaction to the idea of a Joseph Siegelman endorsement should not have been a surprise for several other reasons:
(1)

Jones clearly has been aligned with the so-called "Alabama Gang" of Republicans -- including Rob Riley, Bill Canary, Jeff Sessions, and Karl Rove -- dating at least to the work Jones and Riley did together in the early 2000s on a lawsuit against HealthSouth and related entities, a case that generated more than $50 million in attorney fees.


(2) Jones was Don Siegelman's defense attorney for a time in the federal bribery case that wound up unlawfully sending the former governor to federal prison for roughly six years.

Jones inexplicably extended the statute of limitations for the government to build a case it obviously didn't have at the time. Jones also charged Siegelman $300,000 while doing relatively little legal work -- and then bailed out of the case before trial because of a conflict on Jones' end. We've seen no sign that Jones returned any of the money, and he has refused to answer our questions on the subject

. To add insult to insult, Jones went before a Congressional committee in 2007 and talked glowingly about Bill Pryor, the current federal judge who, as Alabama AG in the late 1990s, launched the Siegelman investigation before the new governor's fanny barely had hit the office chair.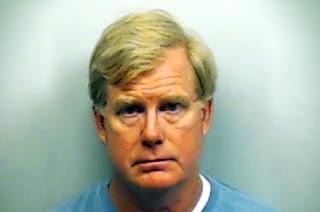 Mark Fuller mugshot
 (3) Jones apparently favors Chris Christie, even though a prominent spokesperson for the Christie campaign is Sirote Permutt lawyer Barry Ragsdale.
That's the same Barry Ragsdale who helped former U.S. District Judge Mark Fuller fight charges that he beat his wife in an Atlanta hotel room -- events that led to Fuller's forced resignation from the bench. Fuller, of course, is the judge who oversaw the Siegelman trial, repeatedly making unlawful and one-sided rulings that helped ensure a conviction. Jones essentially supports a candidate whose campaign has ties to wife beating and the kind of judicial corruption that sends innocent people to prison.
Alabama progressives should be leery of the Jones-Ragsdale tag team, veteran political activist Jill Simpson said on her
Facebook
page yesterday. Simpson noted that three individuals who helped unmask Fuller -- herself, attorney-blogger Donald Watkins, and yours truly -- came under attack from right-wing forces aligned with Jones and Ragsdale:
What a hoot, corrupt former Republican Judge Mark Fuller's lawyer, Barry Ragsdale, is going to represent the renegade Dixiecrats' new Democratic party for Doug Jones's bunch against Joe Reed and Nancy Worley's real Alabama Democratic Party. That should be a wake up call to Alabama progressive Democrats that Doug's new party has hired the lawyer of the wife-beating judge that threw Don Siegelman in prison. 
Barry Ragsdale is who the Alabama Progressive Resistance fought tooth and toenail to remove wife beater Mark Fuller from the bench. Roger Shuler, Donald Watkins , and I worked hard day in and day out to get that crooked Republican wife-beating Judge Fuller off the bench. It was Barry Ragsdale who was trying to keep him on the bench and was our foe. 
That said, you all in the new party of Doug have a lawyer that helps a wife-beating judge, who crookedly threw your last Democratic governor in jail -- what the hell are you nitwits thinking?

Now you all are getting a dose of what Doug is about -- and his Alabama Gang is about playing all sides and y'all are their blind sheep. 
Yep, I still remember Barry Ragsdale representing the wife-beating judge that mistreated Gov. Don Siegelman; it was hard for us progressive Democrats to beat him, but we beat him on Fuller and got the judge bounced off the bench, and we spent a lot of time due to Ragsdale protecting Fuller, but we got Fuller's ass thrown off the bench under the leadership of Nancy (Worley) and Joe (Reed), with Obama. All the time, Doug was behind the scenes helping Ragsdale against us.

As many of you know I wrote Obama the first open letter about Fuller, the wife beater, and the need for zero tolerance for such behavior. The letter was published in a lot of places, including OpEdNews, and it asked to have that terrible wife-beating judge removed -- and I heard in D.C. that Doug and Ragsdale were trying to keep Fuller from being removed. Shortly after that is when the Alabama Bar forced me on to disability status. . . .
Now maybe you folks will start to see why we did not want Doug Jones in that Senate seat; he was playing both sides, and burning candles on both ends eventually is going to burn him in the meddle.