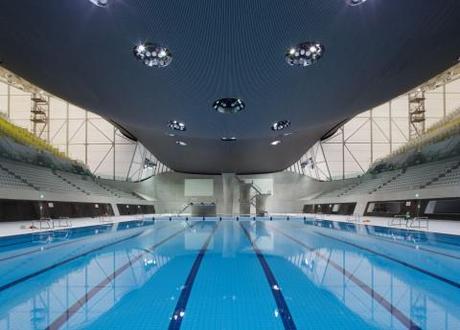 Swimming controversy. Photo credit: London 2012.
The background
Chinese swimming prodigy Ye Shiwen smashed the world record in the 400 meter individual medley at the London Olympics. The 16-year-old swam the last 50 metres of the course faster than men's champion Ryan Lochte.
But Ye's stunning performance brought China not only the gold medal but also doping allegations, after a top swimming coach branded her winning swim "suspicious" and "disturbing". As the BBC pointed out, "There is no evidence against her and all medal winners are drug-tested." However, this has not stopped the speculation.
'It is just not right'
John Leonard, executive director of the World Swimming Coaches Association, expressed suspicion to The Guardian that the 16-year-old swimmer had made such an improvement on her previous performances. "We want to be very careful about calling it doping… The one thing I will say is that history in our sport will tell you that every time we see something, and I will put quotation marks around this, 'unbelievable', history shows us that it turns out later on there was doping involved." Leonard described the Ye's speed over the final stretch as "impossible": "To swim three other splits at the rate that she did, which was quite ordinary for elite competition, and then unleash a historic anomaly, it is just not right."
I feel very uneasy about accusations being leveled at Ye Shiwen- she's 16! I'd prefer to believe in brilliance until proven otherwise

— Jonathan Edwards (@JDE66) July 31, 2012
Ye denies doping
"My results come from hard work and training and I would never use any banned drugs. The Chinese people have clean hands," Ye said, reported the BBC. Other prominent figures in the swimming world have also come to the 16-year-old's defence. Former Olympic champion Ian Thorpe, aka The Thorpedo, told the BBC that Ye's achievements were far from unprecedented: "We have to remember that young swimmers can take chunks of time off that other people can't."
Time to put cynicism aside
"There's no evidence other than her conspicuously amazing performance to suggest that Shiwen was doping," wrote Doug Barry at Jezebel. "For now, maybe we can stifle our cynicism long enough to enjoy the first really shocking narrative of the Olympics."
Is Ye suspicion racist?
BBC presenter Clare Balding expressed amazement immediately after Ye's shock victory, and Beijing-based Stan Abrams reported for Business Insider that her comments led to accusations of racism on China's popular social networking site Weibo. Abrams argued that Balding's comments were inappropriate but not entirely without context: "We all know about China's history of doping, specifically its Olympic swim teams. This was not about ethnicity or race, although we could use the term 'stereotyping,' as in all Chinese swimmers who do spectacularly well may have doping problems, given the history of that program. Not fair at all, but hardly racist."
More on the Olympics

Britons finally enjoying Olympics?
North Korean flag row opens Games
From pregnant shooters to moth attacks, the weird world of London 2012
Six Olympics controversies