Gen Con is celebrating it's 50th Anniversary this year, and this year Donato Giancola is their Artist Guest of Honor. Giancola has 25 years of experience as a professional artist in his field. And, he is one of the most respected and heavily awarded artists in the fields of sci-fi and fantasy with dozens of accolades from around the world, including eight Spectrum medals and three Hugo Awards.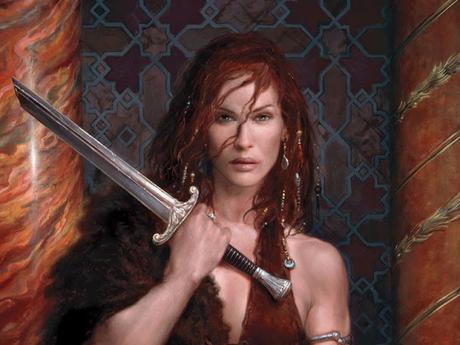 Donato's dedication to the craft of art has gained the admiration and attention of galleries and collectors alike, all the while sharing his passion with the next generation of talent at the School of Visual Arts, online through the SmArt School, and at the illustration Master Class.
His current projects range from book cover illustrations to private commissions to personal projects on empathetic robots and the fantastic worlds of J.R.R. Tolkien and George R.R. Martin. Donato currently lives in Brooklyn, New York with his wife and two daughters. Look for him in the Gen Con 50 Art Show, and for more on Donato and his work, visit his website, www.donatoart.com. 
Photo Credits: Gen Con and Donato Giancola