ChristianNews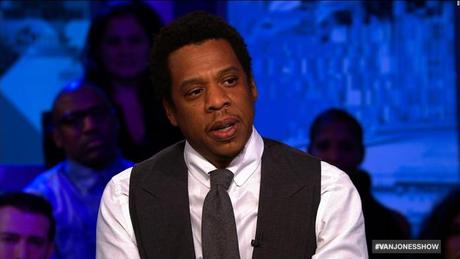 Donald Trump you don't want to battle Jay-Z… YOU WILL LOSE!
Donald Trump is big mad after Jay-Z's appearance on the Van Jones Show where he called the President's "shithole" comments  hurtful.
Here is what the rapper said Saturday night on the premiere of the CNN show:
"Everyone feels anger, but after the anger it's really hurtful because it's looking down at a whole population of people and it's so misinformed because these places have
beautiful people and beautiful everything. This is the leader of the free world speaking like this," Jay-Z explained to  Van Jones.
CNN host Van Jones interviews Shawn "Jay-Z" Carter on the first episode of "The Van Jones Show" on Saturday, Jan. 27, 2018 in New York, NY.
Photo by John Nowak/CNN
Sunday morning Trump took to Twitter with these comments:
"Somebody please inform Jay Z that because of my policies, Black Unemployment has just been reported to be at the LOWEST RATE EVER RECORDED!" 
 So…somebody please inform Trump, that he doesn't want it with Jay!