How many men can get an endorsement from their ex-wives?
Ivana Trump, first wife of Donald Trump who was married to him for 15 years and had 3 children together (their divorce in 1992 was contentious), certainly should know him well.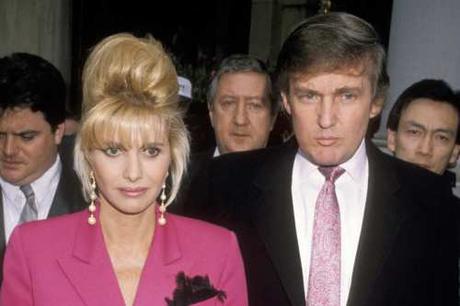 Ivana and Donald Trump in 1990
From Page Six:
Ivana, 66, … admitted to keeping tabs on her ex's quest for the White House.

"Donald is doing great in his campaign. I think he would make a great president," she said. "He is one of the most dynamic people in the world. He looks presidential, and he talks presidential, and he would make the changes he promises."

With Donald, 69, in the running to score the Republican presidential nomination, Ivana offered up a catchphrase that could replace his campaign's "Make America Great Again" tagline.

"I told him to use the slogan, 'You think it, I say it.' He will negotiate the details," Ivana added.
~Eowyn