Cosmetic Tools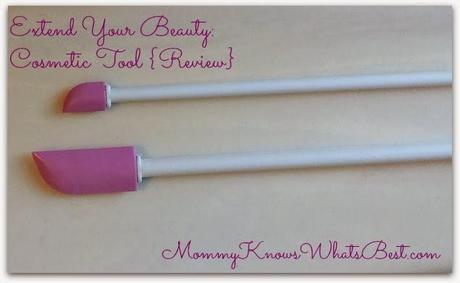 Review of the Extend Your Beauty: Cosmetic Tool as seen on Shark Tank
Disclosure: I got this product in order to write a review. The words and opinions are mine.
I get so frustrated when I get to the end of my liquid makeup and I can't get the last little bit out. I've tried using cotton swabs, pencils, and turning the bottles completely upside down, but I never really get it all out. If I just give up and throw it out, that's money down the drain!
Thanks to the Extend Your Beauty: Cosmetic Tool, I don't have to waste my makeup or my money! Thanks to Tomoson, I was sent my own set to review. 
The 
Extend Your Beauty: Cosmetic Tool
(also called The Spatty) is a product that was featured on Shark Tank. The creator, 
Cheryl Rigdon pitched her idea to the Sharks and made a deal to fund her business!
From the makers of the 
Extend Your Beauty: Cosmetic Tool:
"

Tired of throwing away your expensive beauty products such as makeup foundation, eye creams, face lotion, etc when it is no longer easy to get out? The Extend Your Beauty: Cosmetic Tool is a money saving tool that will allow you to use every last drop of your bottled products. The Extend Your Beauty: Cosmetic Tool is able to fit inside small openings where no other tool on the market can go. The Extend Your Beauty: Cosmetic Tool will allow you to get all of your product and save you money. It is also inexpensive. The Extend Your Beauty: Cosmetic Tool comes in two szies, 6-inch and 12-inch, and you can get both in our handy combo sets. What is not to love about this revolutionary tool? "
I couldn't agree more. I held on to two bottles of liquid foundation that I just couldn't see throwing away. They each had just enough makeup in them to last a few more days, but I just couldn't reach it!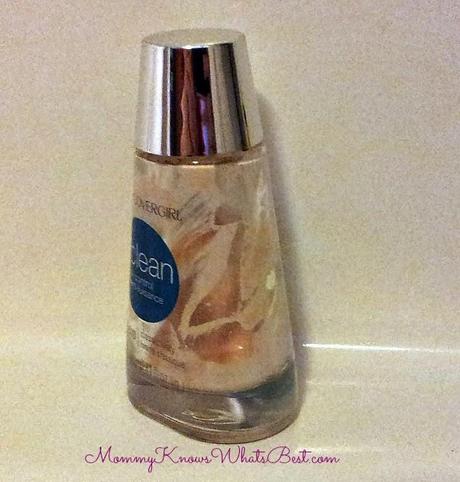 The Extend Your Beauty: Cosmetic Tool is made just for this. It's thin enough to fit into almost any makeup bottle, and it reaches right down to the bottom.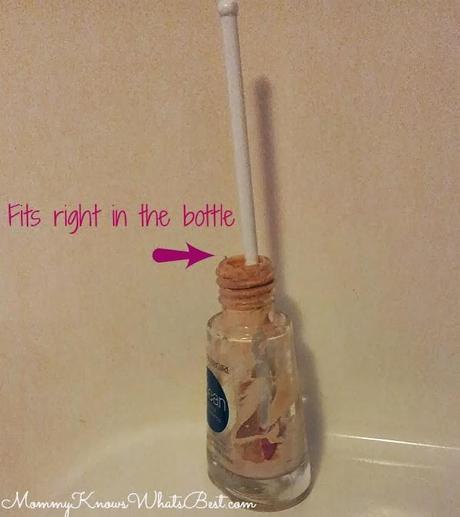 The design of the tip allows it to scrape the sides and bottom of the bottle to get out every last drop of makeup. I was able to get out more than enough for one makeup application. I can clean out this bottle and then finally recycle it!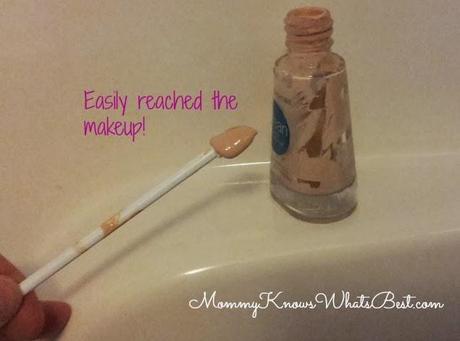 This set came with the 12 inch tool too, which is perfect for larger bottles. I used it to reach lotion in a bottle I had been hanging on to. I was able to reach the bottom of this large bottle and get to the lotion.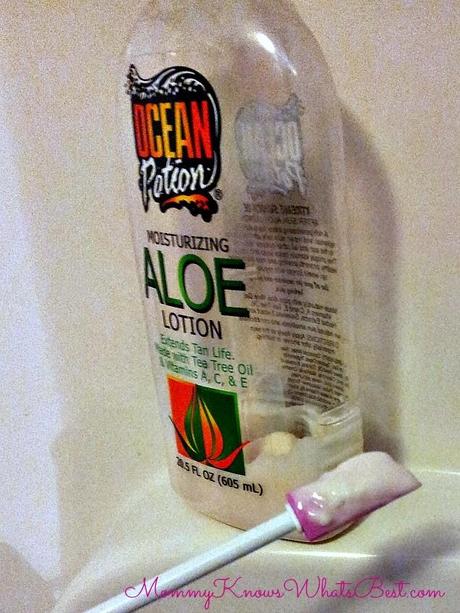 These tools are must-haves if you want to save your money! There is also The Spatty and The Spatty Daddy, made to help you get the most out of your food products.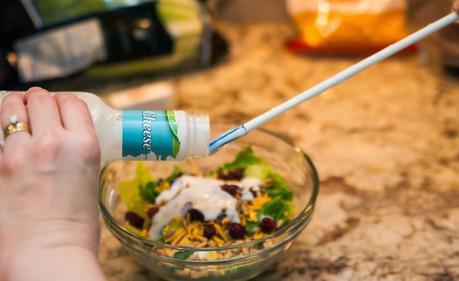 Check out Cheryl's introduction of her other product, The Spatty Daddy, which is a larger version of the Extend Your Beauty: Cosmetic Tool. 

You can buy the Extend Your Beauty: Cosmetic Tool and The Spatty HERE.  The combo set is around $10.99. 
Connect with the makers of the Extend Your Beauty Cosmetic Tool on Facebook and Twitter. 

Follow Me! 
Marissa is a stay-at-home mom who writes pregnancy and parenting articles on HubPages as ThePracticalMommy, as well as shares her motherly escapades on Mommy Knows What's Best. 
I received one or more of the products mentioned above for free using
Tomoson.com
. Regardless, I only recommend products or services I use personally and believe will be good for my readers.