The popular Original Marathon Seafood Festival is a taste bud-tempting way to spend a weekend with the family in the Middle Keys. It's set for Saturday and Sunday, March 11-12, so bring a bib because it's going to be a weekend full of savory temptations to sample!With an over 40-year tradition of being an affordable foodie fair, the two-day outdoor event is staged at the Marathon Community Park, mile marker 49 oceanside. Festival hours are 10 a.m. to 9 p.m. Saturday and 11 a.m. to 5 p.m. Sunday.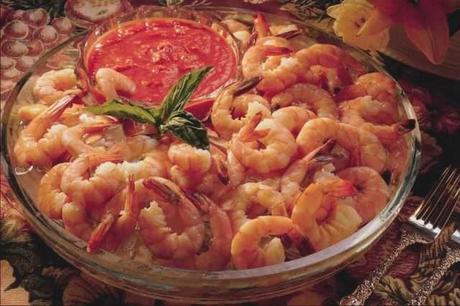 Seafood lovers line up to receive generous plates from local fishermen-turned-chefs, who prepare the food using Keys recipes. Attendees can choose from favorite indigenous offerings like mahi-mahi (dorado), Key West pink shrimp, spiny lobster, stone crab claws, smoked fish dip piled atop crackers and much more.
Conch is served as ceviche, chowder, crammed into golden-fried fritters or as bun-hugging "konkwurst."
Hamburgers, hot dogs, sausages with sides of baked beans, coleslaw, hush puppies and French fries also are on the menu. Sweet finishes include the famous Key lime pie, baked goods and cakes, cool smoothies and icy treats.
Local fisheries and markets catch, clean and cook the feast comprised of nearly 15,000 pounds of fresh seafood that also involves preparing bushels of oysters and bags of clams from the west coast of Florida. Fishermen and their wives are involved each year alongside scores of community volunteers.
Live music performances are slated all weekend in genres ranging from reggae and calypso to trop rock, country, folk and groove. A complete entertainment lineup is to be posted at www.marathonseafoodfestival.com/category/entertainment-lineup/.
Other attractions at the family-friendly event include a Keys artists' village and art show, children's games, prizes and a raffle giveaway for goodies including a fully stocked cooler of fresh Keys seafood.
More than 200 booths are to dot the park featuring a variety of wares, nautical items, tropical apparel and accessories, plants, flowers, boats, watersports opportunities and information from Keys organizations.
Traditionally a fundraiser for local scholarship programs, to date the festival has contributed to nearly $80,000 in scholarships for Marathon High School students through the Marathon chapter of the Organized Fishermen of Florida, a statewide group that represents the interests and well-being of the commercial fishing industries.
Co-sponsored by the Greater Marathon Chamber of Commerce, the event also helps fund members' continuing education opportunities.
Plan Your Trip To Marathon
To check out the full schedule of events visit www.marathonseafoodfestival.com, and to start planning your trip call 1-800-262-7284 or visit www.fla-keys.com/marathon.
Photo Credits: The Original  Marathon Seafood Festival