Here is a great chance for all of you who have not yet joined the Club Trendy by MyTrendyPhone. Register and participate, it is fast and easy! Each member of our Club Trendy who buys any of our products during November is automatically entered into our competition! Registration doesn't take much time, and you will have a chance to become professional photographer, only in November!
Canon EOS 1100D Digital Camera
Canon EOS 1100D is an upgrade of the three-year-old, but popular predecessor 1000D. A resolution of 12 megapixels and equivalent noise performance at ISO 6400 (as both with the Canon EOS 600D and Nikon D5100), this camera has the technical requirements that will help every beginner to capture images in high quality. Entry model 1100D is designed to fit the amateurs who are eager to try their luck at both photography and the film.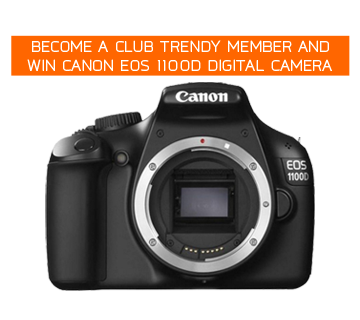 Canon EOS 1100D Digital Camera
For beginners, the Canon EOS 1100D will be fun camera, and built-in help guide is a smart feature to teach the user how the camera works. Overall, EOS 1100D performs really well, and it gives great movies in HD quality. Beginner photographer will find this camera rather simple to use, without all the fuss with advanced settings and complicated choices.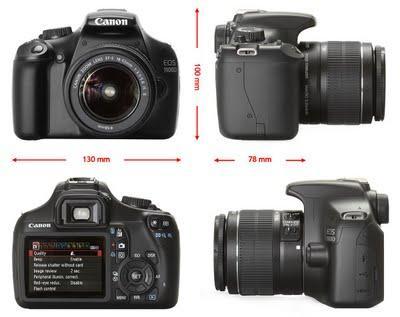 Digital CANON EOS 1100D Camera
Therefore, if you are a beginner and want a simple camera for basic photography or filming, without any extra features, it is definitely time to join Club Trendy, and maybe you will be this month's lucky winner!