The all-new, one-of-a-kind country music lifestyle bar Redneck Riviera at Grand Bazaar Shops is set to host several events during The Academy of Country Music's  "THE WEEK VEGAS GOES COUNTRY®." This is no April fool's joke, Redneck Riviera Vegas will welcome dozens of leading radio personalities for the NashVegas Live! Event on the 1st. Later that night, Redneck Riviera will host the official ACM "PARTY FOR A CAUSE," featuring John Rich, Clay Walker and others. Immediately following the ACM Awards on Sunday, April 2, Big & Rich will host the Live ACM VIP After Party featuring special guests and club specials.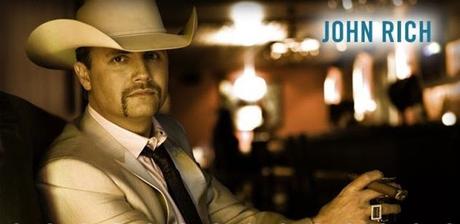 John Rich, one half of the duo Big & Rich and owner of Redneck Riviera states,  "This is exactly the kind of weekend I dreamed about for the bar. We officially opened the doors in Vegas with a celebrity-filled grand opening in February and to be able to partner with the Academy of Country Music and some of the nation's top radio stations is insane.  I love it.  I am honored to be hosting these events.  We are truly lifestyle bar where everyone is welcome.  See you this weekend."
The NashVegas Live! Event is also very excited to be partnering with the Redneck Riviera property for live luncheon showcases.  Major market stations from East coast to West coast will be in attendance.
McCoy said, "I absolutely love the Redneck Riviera, it's my kind of place to hang my hat.  One of my favorite features is the Freedom Bar largely in part because of my dedication to raise awareness about the need we have in this country to support our military vets and their family members that are in need."
After visiting the Redneck Riviera, be sure to check out everything else to experience at the Grand Bazaar Shops that is located at Las Vegas Boulevard ("The Strip) and Flamingo Road, directly in front of Bally's Las Vegas. With approximately 70 stores over two acres, along with a breadth of food, dining and bar venues, Grand Bazaar Shops invites travelers and locals alike to discover its wonderful treasures. Grand Bazaar Shops is home to the first Las Vegas Wahlburgers, Giordano's, Sin City Brewing Co, BORN & RAISED CRAFT PUB, Starbucks, Swarovski, Alex and Ani, Superdry and LUSH Fresh Handmade Cosmetics. Check out the Grand Bazaar Shops website and follow their social media sites for updates.
What is Redneck Riviera? Well, it's a lifestyle brand that celebrates America's hard-working men and women.  Built for people who live to turn up the music and have fun with friends and family, Redneck Riviera is America's 'Work Hard, Play Hard' brand that offers something for everyone who likes to rock the red, white and blue all year long. Check out more on Redneck Riviera via their website.


Get your Tickets

:
Use this link for tickets to the ACM and Redneck Riviera Present "PARTY FOR A CAUSE" or this one for the Big & Rich Live ACM VIP After Party.