Grand-Daddy Day Care is the latest installment to the Day Care series of movies.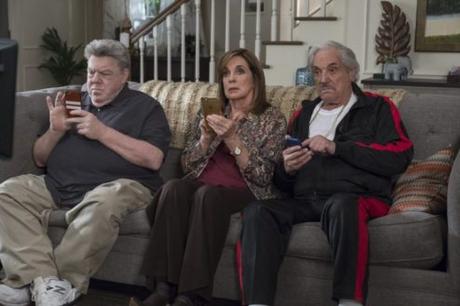 This series began in 2003 with Daddy Day Care, which actually gets a small moment in this movie. That movie was later followed by Daddy Day Camp, in 2007, which didn't quite have the same numbers that the original pulled in. But that will change with this latest movie because it is beyond funny and incredibly moving at the same time.
This time it is not the kids or the dad getting into hijinks but a group of senior citizens, who on their own probably wouldn't be able to hurt a fly, who are bringing on the laughs. It stars many of the actors people may remember seeing on the big screen or their TVs back in the 70s, 80s, and 90s. And it doesn't lack for stars, however "senior" as they may be. It brings together actors such as Danny Trejo (Machete, Dead Again in Tombstone) and Reno Wilson (Transformers franchise, "Good Girls"), along with a supporting cast members Barry Bostwick ("Inside the Extras Studio", The Rocky Horror Picture Show, "Spin City"), Linda Gray ("Hilton Head Island", "Hand of God", "Dallas"), Julia Duffy ("The Cool Kids", "American Housewife", "Newhart", "Designing Women"), Alec Mapa (You Don't Mess with the Zohan, Marley & Me), Garrett Morris ("The Jamie Foxx Show", "2 Broke Girls"), Margaret Avery ("Being Mary Jane", "Proud Mary"), Roxanna Ortega ("The Loud House", "The Santa Clarita Diet"), James Hong (Big Trouble in Little China, Kung Fu Panda),  and George Wendt ("Cheers", "Modern Man").
This Universal Pictures Home Entertainment film was released on DVD and Digital on February 5, 2019 and showcase the story of Frank Collins (Reno Wilson) as he suffers from writer's block. When his father-in-law, Eduardo (Danny Trejo), moves in he comes up with a plan to take care of Eduardo and other senior citizens as a way of making quick cash, while still giving himself time to work on his next book. Eventually, getting a small group to care for, Frank soon learns that these are not your typical seniors and they can't be corralled With a code enforcement officer (Alec Mapa) challenging the legality of his business, and his senior charges getting into all kinds of trouble, Frank's work days become anything but effortless.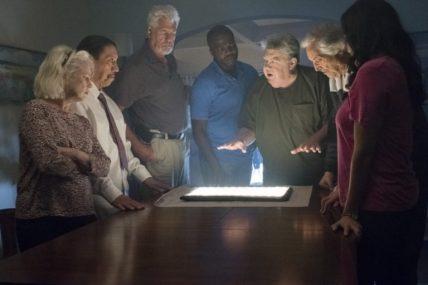 All in all, this is a hilariously funny story that old and young will be sure to enjoy while still touching on some very real issues that some families have to deal with, such as decisions on senior care and Dementia. There are some drug-related topics within the movie, giving it a PG-13 rating, so it is advisable for parents to view the movie with younger children. Plus, it will allow families to have a starting point of discussion for senior issues that may arise.
Overall, I give this movie a 4.5 out of 5 stars. I enjoyed it thoroughly, but I felt like some issues were swept under the rug, or under explored, just to get another laugh.
You can get your copy of Grand-Daddy Day Care on DVD or Digital now. If you want more on the movie, you can check it out on its Facebook, Twitter or Instagram accounts.
If you grabbed a copy of this movie, tell us what you thought it was like in the comments below. And if you wish to see movie reviews of movies that are coming out straight to DVD let us also know in the comments below.
Photo Credit: Universal Pictures Home Entertainment