Don't Expect A Pleasant Experience With Jennifer Lawrence If You Approach Her In Public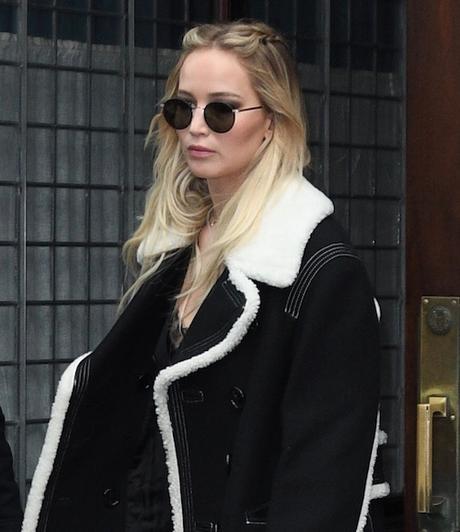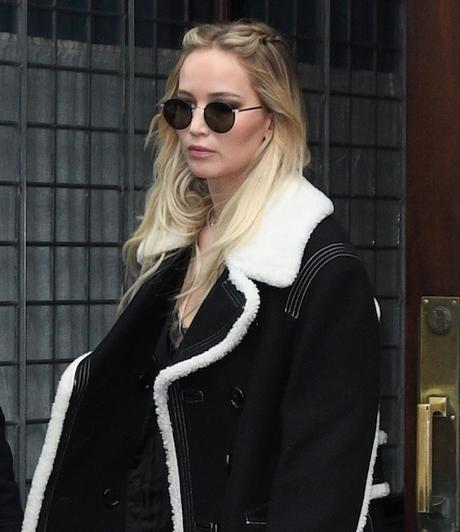 Are you the type of person who gets excited enough to approach a celebrity in public? Then the following message is for you. If you see Jennifer Lawrence, do not approach. Do not make eye contact. Do not shout out "Hey Hunger Games!" from across the street unless you want a heavy dose of RUDE.
In the same conversation with Adam Sandler for Variety's Actors on Actors series, JLaw asks Adam about his biggest fan encounter. Adam says he gets approached every day, which is a huge duh, because who wouldn't be thrilled to meet Opera Man? Adam says he gets a lot of people pulling up chairs at dinner with him. Jennifer Lawrence, on the other hand, doesn't have that problem.
Jennifer hates fan interaction, so she's devised a clever plan to keep fans as far away as possible when she's in public: she acts like an asshole to them. Jennifer Lawrence intentionally rude to a stranger? Shocking.
"Once I enter a public place, I become incredibly rude. I turn into a huge asshole. That's kind of like my only way of defending myself, is just being like, an asshole. Like, see somebody walking towards my table, and just go [wags finger no], or like 'Can I have a selfie?' and I'm like 'No!' That's like my only defense."
Jennifer doesn't always act like a snobby shit to her fans. Sometimes Jennifer is in a kind mood and lets them down gently by informing them that she's not taking pictures because it's her day off. There are has-beens out there who are so jealous of Jennifer Lawrence right now, like "Aw, I wish I was still at the point in my career where I could turn away fans."
But she doesn't always have to be an asshole. She spends a lot of time in New York, and there's nothing city dwellers fear more than a possible insect infestation. If Jennifer Lawrence really wants to avoid people, she just has to tape a crudely-drawn sign to her chest that reads "BED BUGS" before she leaves the house. I can guarantee she'll never be approached again.
Pic: Wenn.com
Source: Don't Expect A Pleasant Experience With Jennifer Lawrence If You Approach Her In Public
5 total views, 2 views today