09/05/2011 – by Cynthia Wright
With the military ban on "Don't Ask, Don't Tell" officially over on September 22, Rev. Darlene Franklin a minister at the Agape Life Series Ministry in Michigan has decided to provide a positive spin on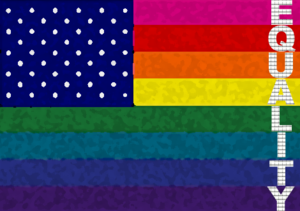 Image via Wikipedia
a once negative phrase. The message is quite simple – be proud of who you are and that it's not okay for LGBT's to be silent in the church.
The series began this spring in an attempt to formulate a discussion over all the closeted LGBT members in the black church. Even though, the series is more about awareness, Franklin states that "the dialogue takes on a life of its own."
"The dialogues are designed to bring about community awareness. It gives the community a chance to ask questions about topics that nobody else is talking about – well, that are rarely shed light on in the context of our spiritual community and the black community," Franklin told PrideSource.
Recently, the group unveiled a new series, titled "Silent No More: Transgenders Speak!" aimed at providing an open forum to address issues surrounding the transgendered community.
While, the series is currently a local brand – Franklin has other plans. If all goes as planned, she may travel around the country planning conferences and support groups for those that are wanting to receive the message.
[Source]