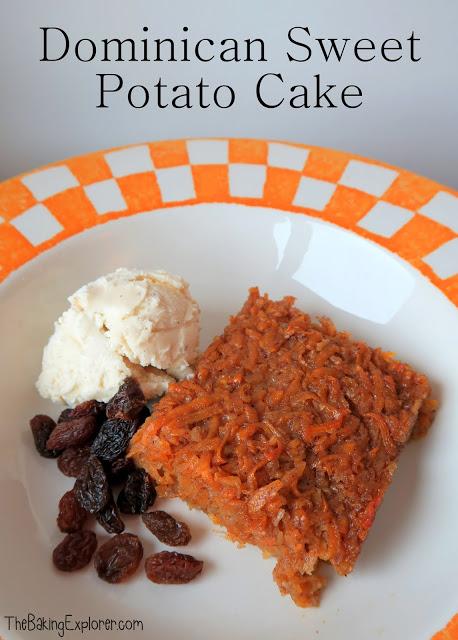 It's around this time of year, when the weather starts it's decent into cooler temperatures, that we all start to wish for sunnier climbs. I've teamed up with
Inn Travel
to share this Carribean style recipe with you, as they have recently launched a new
holiday to Dominica in the Carribbean
. If you're lucky enough to be able to enjoy a holiday to this dream destination, then check out their website. If not, this sweet potato cake can bring a taste of the Caribbean to your home! The recipe has been created by Carribean chef Dean who owns the Carribean cafe in Leeds.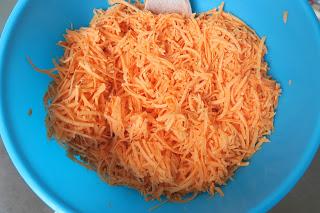 I started by grating up 900g sweet potatoes. I used a food processor to make this quicker and easier.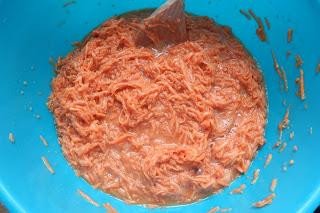 I then added 260g light brown sugar, 70ml vegetable oil, 250ml milk (I used almond), 2 eggs, 2 tsp fresh grated ginger, 40g dessicated coconut, 1 tsp cinnamon, 1 tsp salt and 1 tsp nutmeg. I also chose to add 1 tsp allspice.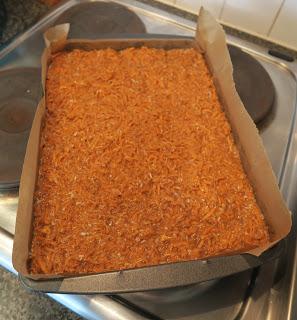 The most unusual thing about  this cake is that it contains no flour, making it gluten free. I poured the mixture into a lined baking tray.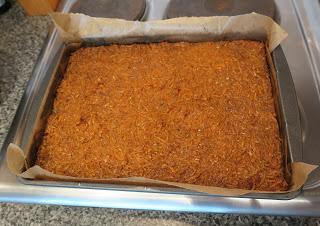 I baked it on 180C/350F/Gas Mark 4 for 45 minutes.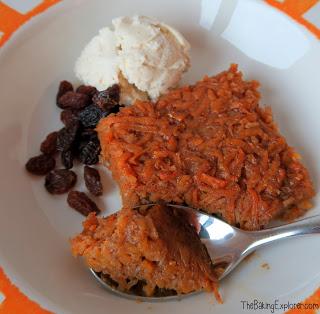 The cake had a very soft texture, and tasted deliciously exotic with all the spices and coconut. It paired perfectly with ice cream and sultanas. I did some research on this cake as it was so new to me and typically they are made with a white varient of sweet potato that is more starchy, so if you can get hold of that, it will make the texture firmer.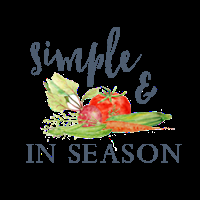 I'm linking this recipe up with
Simple & In Season
hosted by Feeding Boys, as sweet potatoes are in season October - December.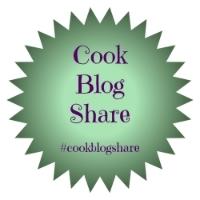 And to Cook Blog Share hosted by
Sneaky Veg Blog
.
NB. This post was in collaboration with InnTravel. All opinions are my own.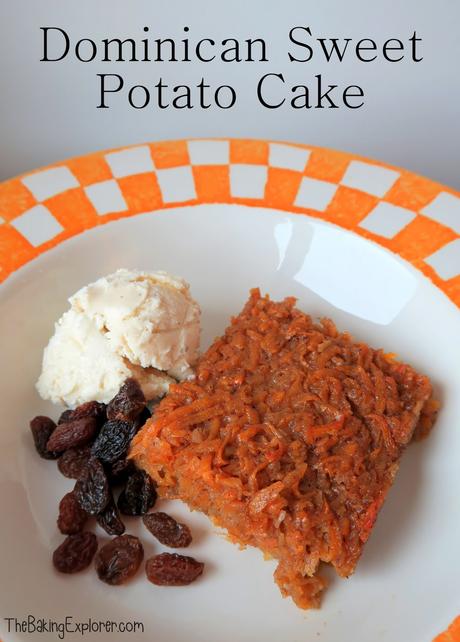 Dominican Sweet Potato Cake (Gluten Free)
October-6-2016
Ingredients
900g

Sweet potatoes

260g

Light brown sugar

70ml

Vegetable oil

250ml

Almond milk

2

Eggs

2 tsp

Fresh grated ginger

40g

Dessicated coconut

1 tsp

Cinnamon

1 tsp

Salt

1 tsp

Nutmeg

1 tsp

Allspice
Instructions
Grate up the sweet potatoes using a food processor
Add theg light brown sugar, vegetable oil, almond milk, eggs, fresh grated ginger, dessicated coconut, cinnamon, salt, all spice and nutmeg.
Pour the mixture into a lined baking tray and bake on 180C/350F/Gas Mark 4 for 45 minutes
Slice into squares and serve with ice cream and sultanas