Junior Reporter Sammi is a new edition to Lottie family! Sammi is a writer for the Branksea School News, covering all the awesome Sports Day activities. He's outfitted with all the essentials: a denim blue bag, pen and a yellow notepad (not pictured).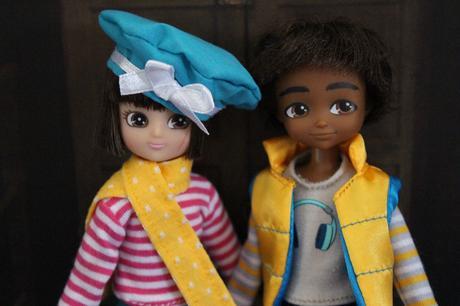 The miniature newspaper Sammi comes with features artwork done by real life Lottie fans! They take their tagline "Inspired by Real Kids" pretty seriously! Can you imagine how cool it would be to know your picture was featured in a real doll prop?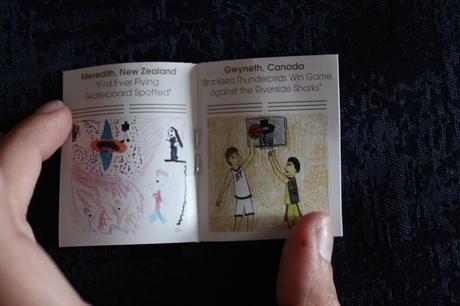 Sammi has dark brown eyes. His dark brown hair looks a little longer than Finn's. It's styled differently, too. (Finn has a side part style.) There's more texture to it, as well, though not as much as we saw with Mia. I think Finn's eyes are the best feature of his face. They 'pop' and look especially great with his thick brows.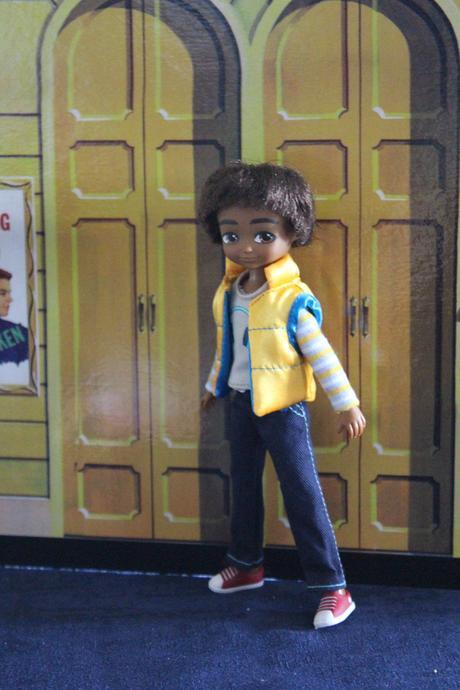 As expected with a Lottie doll, Finn wears a well designed outfit full of separates! His shirt is gray with a cool headphone graphic on the front. Over that, he wears a cute yellow vest, which could easily be used on other Lottie dolls and with other Lottie fashions! The look is completed with jeans and red sneakers. He also has a hat, which, honestly, is the one piece that I'm not over the moon about. I don't think it does much for his look. (You can see it in the video review.) I prefer seeing Sammi's full head of hair!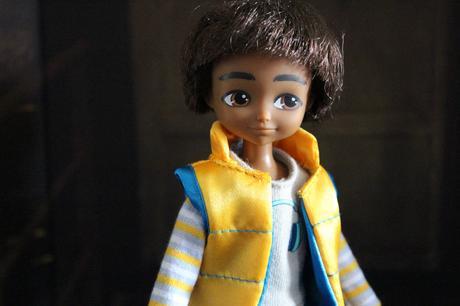 Inspired by real kids ideas, the Astro Adventures outfit is one of my favorites from the company. Who wouldn't want a cool astronaut outfit for their dolls? Check out how cool Sammi looks in this four piece outfit (body suit, boots, under helmet piece, helmet)! The actual helmet comes in two pieces that snap together. It's sturdy, but be careful with it as you put it on and take it off of your dolls. This outfit fits all Lottie dolls, boys and girls!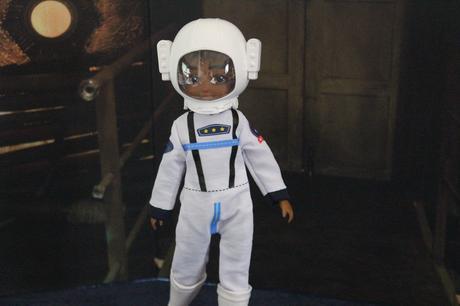 Watch the video review below!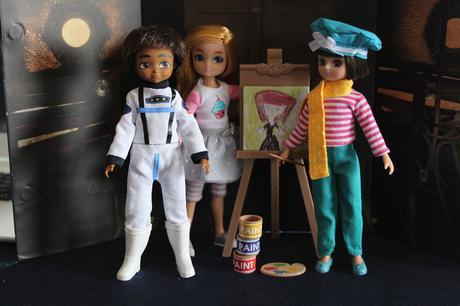 If you're new to the line, be sure to check out my past Lottie reviews. This will be the last one for a while. We may bring one back for review closer to the holiday season! You can buy your own Sammi online or at your local mom and pop store. Be sure to 'like' them on FaceBook for instant updates on releases and competitions. What do you think of new friend Sammi or the super cool Astro Adventure outfit? Share your thoughts below!
Advertisements
September 1, 2017. Tags: Review. Uncategorized.